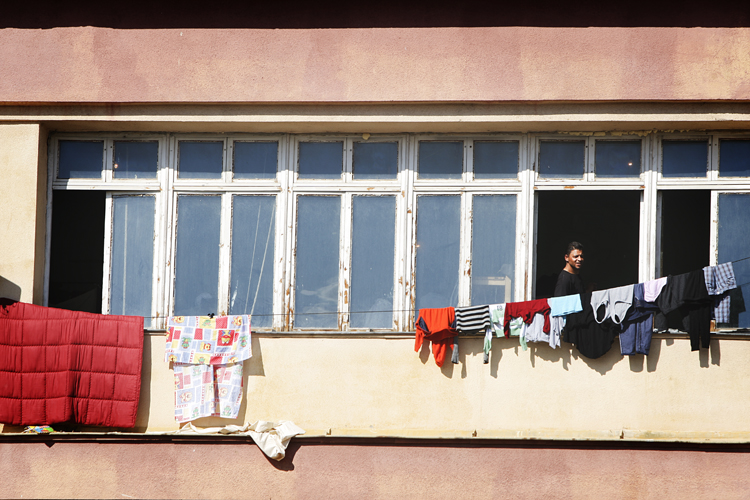 By Clive Leviev – Sawyer of The Sofia Globe
Bulgaria has granted formal refugee status to 170 people in the past 20 days alone, bringing the count in the country to 1150 people.
The country currently is said to have about 8000 refugees in its borders, counting people who have been processed, those who have applied formally and those whose data and fingerprints are yet to be recorded.
Speeding the process of granting asylum is among the steps being taken by authorities as they scramble to try to cope with the refugee situation in Bulgaria.
State Agency for Refugees and Interior Ministry accommodation for refugees continues to be past capacity.
Meanwhile, on October 24 the head of the State Agency for Refugees, Nikolai Chirpanliev, said that it was not yet clear what sum would be allocated to the agency in Budget 2014.
And Sofia mayor Yordanka Fandukova had again asked that the central government provide funds to the capital city's municipality to help Sofia cope with refugees.
The additional lighting, closed-circuit television and other exceptional costs so far run to about 150 000 leva (about 75 000 euro).
According to Bulgarian National Television, another refugee centre will be opened in Sofia in November.
Chirpanliev said that while efforts had been made to improve conditions in the refugee accommodation centres, there had been some cases of vandalism.
In the past two weeks, there had been damage of about 4000 leva, including a broken sink and doors that recently had been installed being taken down to be used as card tables. An uncompromising line would be taken against those who committed vandalism, he said.
More than 60 000 leva has been collected in the Bulgarian Red Cross bank account specially set up to raise funds to assist refugees in the country, the organisation's head Hristo Grigorov said on October 24.
He said that Bulgaria had 23 years to get ready for a crisis but these years had been allowed to slip by, and now Bulgarian citizens and the arriving refugees were paying for politicians' mistakes.
Grigorov said that refugee issue was under control, but added that the predictions about the future are worrying.
"There are apocalyptic forecasts that 50 000-60 000 refugees will come to Bulgaria. Then the situation will be out of control and the problem will be not only ours, but all of Europe.
"The European institutions have started paying attention to Bulgaria. Assistance is arriving under various programmes. The Red Cross has activated its structures in the international federation. European Commissioner Kristalina Georgieva is helping as much as she can," Grigorov said.
(Photo: Ben Melrose/V Photo Service)