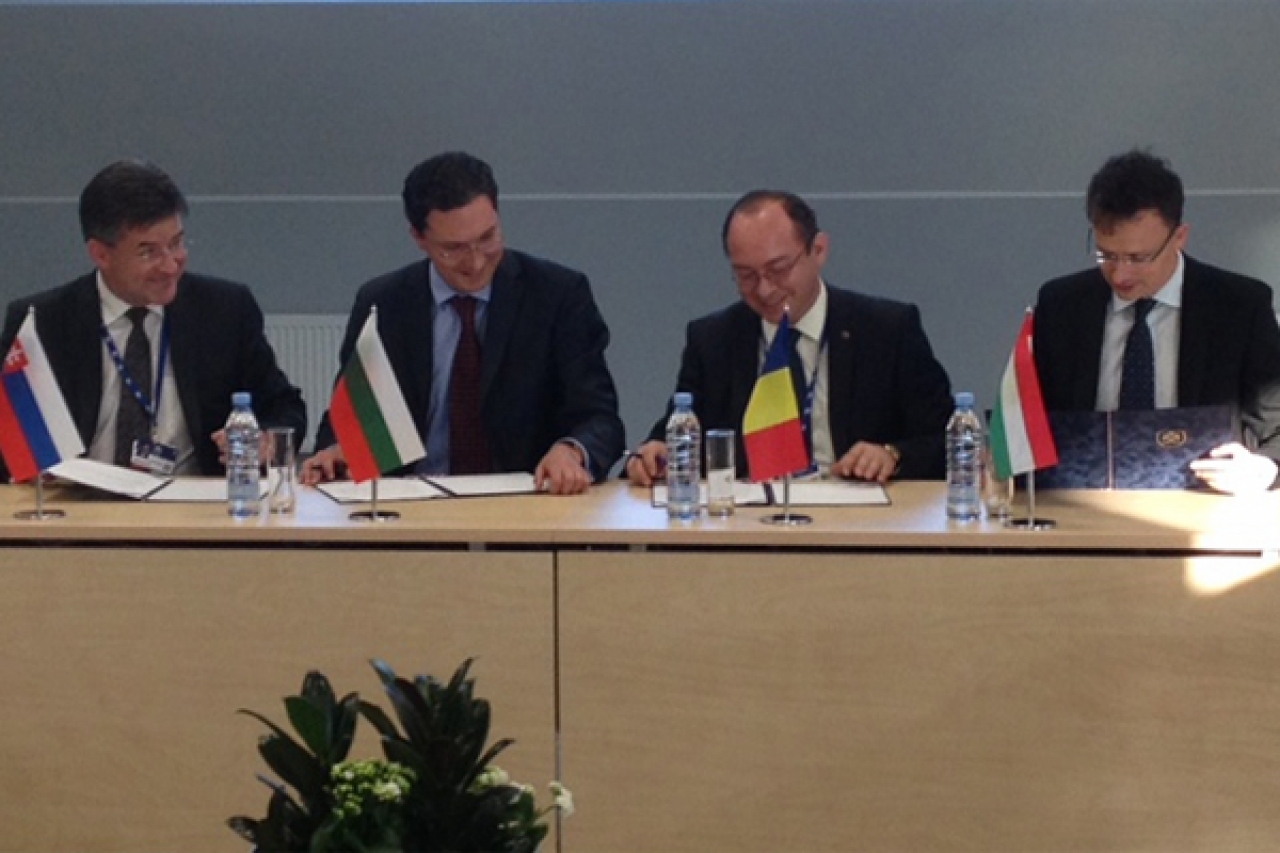 Sofia, May 22, 2015/ Independent Balkan News Agency
By Clive Leviev-Sawyer of The Sofia Globe
Foreign ministers from four Eastern European countries – Bulgaria, Slovakia, Hungary, and Romania – signed a memorandum on cooperation in connecting national gas transmission networks, developing gas interconnections and securing reversible gas flows, Bulgaria's Foreign Ministry said on May 22.
The memorandum was signed on May 21 on the sidelines of the EU Eastern Partnership summit in Latvian capital city Riga, the statement said.
"The Memorandum is an expression of the political support of the four countries support for interconnection of the existing gas infrastructure of Bulgaria, Slovakia, Hungary, and Romania. The document is based on the awareness of the need for efficient use and development of existing infrastructure, diversification of natural gas sources and routes for stable and uninterrupted supplies to Central and South-Eastern Europe," the statement said.
Bulgaria's Foreign Minister Daniel Mitov said that the memorandum was in line with efforts to build a "vertical gas corridor" between countries in Central and South-Eastern Europe and "an important new step in the development of cooperation that guarantees the energy security" in the regions, as well as part of the efforts to bring closer the strategic goal of an energy union in the EU.
Three of the four countries – Romania is the only exception because of significant domestic gas production – are among EU's member states most vulnerable to disruptions of gas supplies from Russia, which is the main source of gas for countries in Eastern Europe.
A report by EU news website Euractiv claimed earlier on May 22 that the memorandum was meant to back Slovakia's proposed Eastring pipeline project, although the document signed by the four foreign ministers does not refer to the pipeline by name.
The Eastring proposal was put forth by Slovakia's pipeline operator Eustream in November 2014, which suggested that countries in South-Eastern Europe targeted by Russia's now-defunct South Stream pipeline plans, could instead be supplied with gas from Western Europe by building interconnectors with an annual capacity of 20 billion cubic metres a year.
(Photo: mfa.bg)