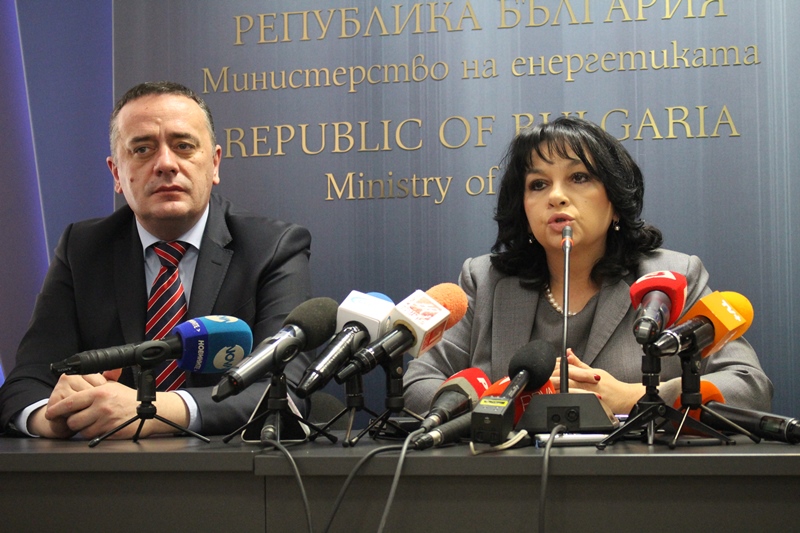 Bulgaria and Serbia energy ministers signed on January 19 a memorandum of understanding on the construction of the interconnector pipeline between the two countries.
The document underscored the political will in the two countries to build the pipeline, Bulgarian Energy Minister Temenouzhka Petkova said in a statement. The project was a key component of Bulgaria's efforts to implement the goals of the European Union's energy strategy to ensure secure deliveries, diversify sources and routes, as well as build a working energy market and protect consumers.
With the memorandum, the two countries committed to make every effort possible to begin construction on their respective parts of the pipeline by March 2019, so that the project is completed by the end of 2020.
Bulgaria has already secured 45 million euro in EU funding under the operational programme for innovation, while Serbia was in the final stages of securing financing under the EU pre-accession funds programme, energy and mining minister Alexandar Antic said.
When completed, the interconnector pipeline will allow the delivery of up to 1.8 billion cubic metres of gas to Serbia. The pipeline will be 62km long and will stretch from Bulgarian capital city of Sofia to Nis in southern Serbia.
Bulgaria has already completed work on its gas interconnector with Romania, which was officially opened in November 2016, after years of delays.
A future interconnector with Greece is another key element of Bulgaria's strategy to diversify energy sources and reduce reliance on gas imports from Russia, which now account for more than 80 per cent of domestic consumption. It  would serve as the final leg of a network of pipelines pumping Azeri gas from the Shah Deniz field into Europe – Bulgaria has already agreed to buy at least one billion cubic metres of gas from Azerbajan, but currently lacks the necessary infrastructure to ship it in.
Even though the pipeline to Greece has been labelled repeatedly as a top priority by Borissov and an investment decision was signed in December 2015, several factors contributed to the delay, with a decision on additional EU funding expected in the coming months./IBNA
(Photo: Bulgarian Energy Ministry)