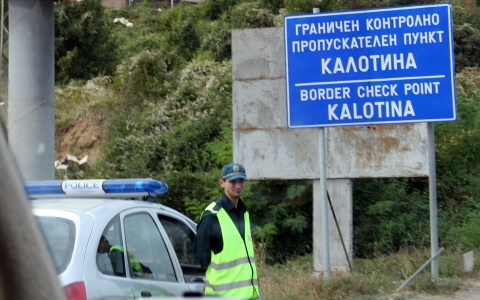 Sofia, May 7, 2015/ Independent Balkan News Agency
By Clive Leviev-Sawyer of The Sofia Globe
Bulgaria's cabinet has approved an expansion of the list of border crossings with Serbia for handing back people residing illegally.
The May 7 decision by the cabinet to approve the intergovernmental agreement comes against a background of a significant continuous flow of illegal migrants crossing from Bulgaria into Serbia en route to Western Europe.
The agreement is based on an EU-Serbia agreement, with Bulgaria and Serbia having signed a deal in 2011 on the requirements, conditions and procedures for implementing the readmission agreement – meaning the transfer back of people residing illegally to the country they entered from.
Until now, there were two border checkpoints in the agreement, Sofia Airport and Kalotina. The revised agreement adds Bulgaria's Bregovo, Vrushka Chuka, Strezimirovtsi and Oltomantsi checkpoints at the Serbian border.
The Bulgarian cabinet said that its decision would optimise the readmission procedure and reduce the costs of transfers.
There have been a number of arrests in recent months related to the illegal business of getting migrants into Serbia from Bulgaria.
An example was in December 2014, when Serbian police detained 44 illegal migrants from Afghanistan and at the same time arrested a Bulgarian national for human trafficking. The migrants had been found in a lorry driven by a Bulgarian citizen.
At the beginning of December 2014, Serbian police detained 46 illegal migrants, variously from Afghanistan and Syria, who had illegally crossed the border from Bulgaria.
In 2014, more than 2000 people were arrested by Bulgarian authorities after trying to cross illegally either into Serbia or Romania.
Bulgaria is on the eastern Mediterranean route of illegal migration, a major route of illegal migrants from the Middle East, Northern and Central Africa, through the Balkans to Western Europe.
The route goes through Serbia or Romania towards Hungary and then towards other Western European countries. Most illegal migrants seek to reach Germany, The Netherlands, and France.