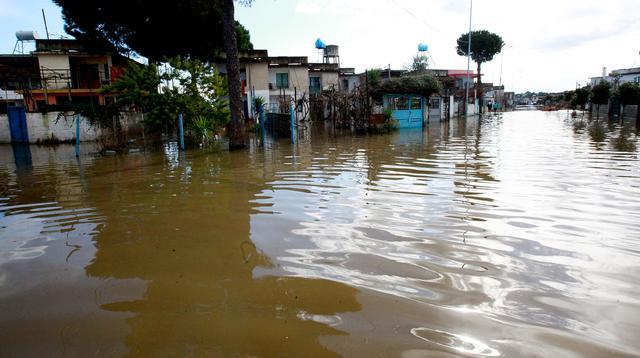 Sofia, August 17, 2016/ Independent Balkan News Agency
By Clive Leviev-Sawyer of The Sofia Globe
Bulgaria's Cabinet said on August 17 that it was sending humanitarian assistance worth about 120 000 leva (about 61 000 euro) to the FYR of Macedonia to overcome the consequences of the deadly floods that hit the country on August 6 and 7.
In the floods, at least 21 people died, many were injured and there was substantial property damage. Hardest-hit were capital city Skopje and the region of Tetevo.
During the disaster, rain was reported by officials to have fallen at a rate of 93 litres a square metres over two hours in Skopje, the equivalent of the amount of rainfall in a month. In place, floodwaters reached a height of 1.5 metres. Skopje's mayor described the catastrophic floods as unprecedented in the city.
Bulgaria's government said in a statement after the Cabinet meeting that the humanitarian aid was in the form of equipment such as tents, cots, rubber boots, protective kits, cable and electronic network equipment, shovels, rakes, pickaxes, buckets and wheelbarrows, disinfectants and cleaning materials, latex gloves, water pumps, fuels, mineral water and baby nappies.
The materials are being provided by various Bulgarian institutions, including the Interior Ministry, Defence Ministry, Public Works Ministry, Transport Ministry, Health Ministry and Agriculture Ministry, as well as by the Bulgarian Red Cross.
"The aid is an expression of the commitment of Bulgaria regarding the tragedy that befell the people of the Republic of Macedonia," the government statement said.
In a separate statement on August 16, the Transport Ministry said that by order of minister Ivailo Moskovski, flood victims in the neighbouring country would get food, water and hygiene supplies to a value of more than 40 000 leva.
Among the supplies would be large quantities of baby food, 5000 nappies and more than 22 000 litres of bottled water.