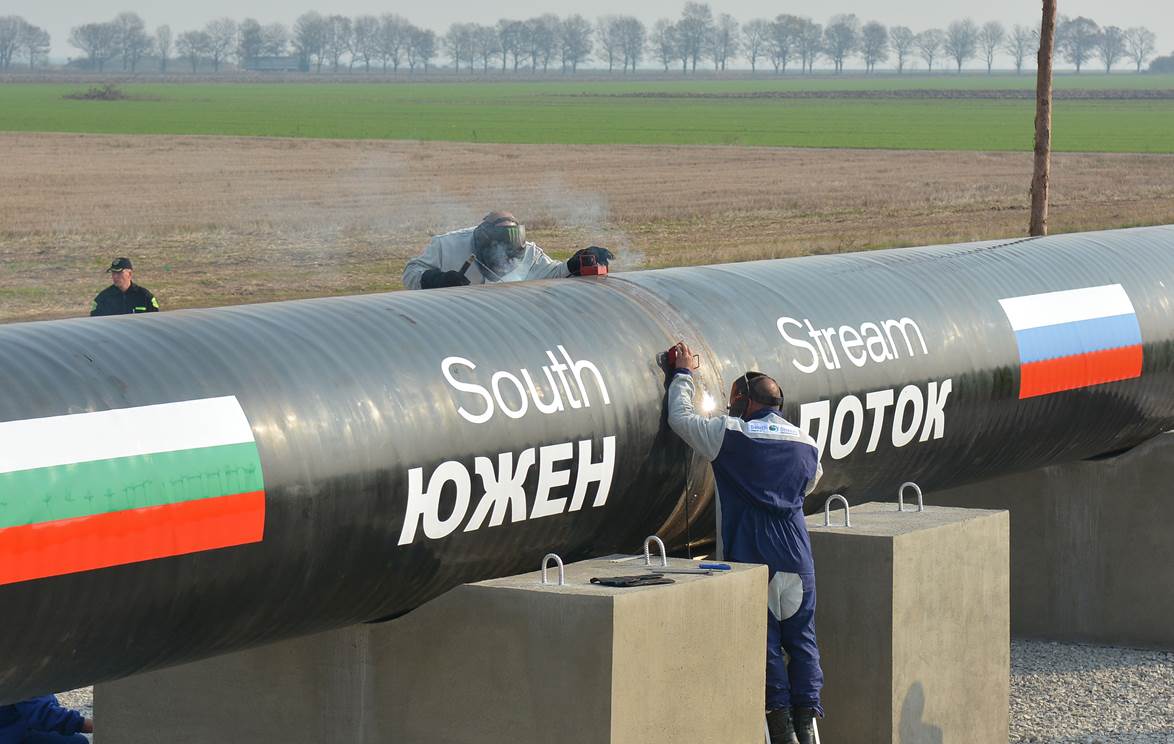 Sofia, December 17, 2014/ Independent Balkan News Agency
By Clive Leviev-Sawyer of the Sofia Globe
Bulgaria's Cabinet plans to send a government delegation to Moscow on December 19 to discuss the prospect of reviving the South Stream gas pipeline project, Russian and Bulgarian media quoted Economy Minister Bozhidar Loukarski as saying in Belgrade on December 16, following meetings with Serbian officials.
"Bulgaria never intended to give up on the South Stream project and would like to hear the official position of the Russian Energy minister on it," he is quoted as saying. He also said that the pipeline could be brought in line with the EU regulations, although it remains unclear to what extent Russia is willing to do so, given that EU rules were one of the main obstacles cited by Russian president Vladimir Putin when he announced the project's cancellation in Ankara on December 1.
It is unclear, also, whether Russia has agreed on holding such a meeting, with Russian news agency Itar-Tass reporting on December 17, citing unnamed sources familiar with the situation, that Russian energy minister Alexander Novak was still deliberating on the issue of a meeting.
In the wake of Putin's announcement – when he also blamed Bulgaria for failing to issue a construction permit, saying that it was "prevented from acting as a sovereign country" – there has been virtually no officially confirmed talks between Sofia and Moscow on South Stream, with Bulgarian officials saying that they are yet to receive official confirmation of South Stream's cancellation.
Moscow did confirm the cancellation of South Stream to the European Commission, while Putin also spoke about future plans in the aftermath of his announcement with officials in Serbia and Hungary, the two other main transit countries on South Stream's planned route.
These developments have prompted some analysts to describe Moscow's actions as an attempt to put pressure on Bulgaria to cave in and approve construction against EU objections and in breach of EU rules, as Hungary has done – Serbia, not being a EU member state, does not need to implement EU's unbundling rules that prevent Gazprom from selling gas and operating gas pipelines at the same time.
This case is strengthened by the fact that the only tangible step taken towards wrapping up work on South Stream was the suspension of the contract with Saipem, a subsidiary of Italian energy firm Eni, which was hired to build the first line of the pipeline under the Black Sea. On December 17, Russian business daily Vedomosti reported that Russian pipe manufacturers were still making and shipping pipes for the first line of South Stream's offshore section, with all but 10 000 tonnes of pipes (out of 680 000 tonnes) already delivered to Bulgarian Black Sea port of Varna.
Meanwhile, in Bulgaria – where the project has raised some public ire in the summer, when state institutions continued preparatory work for South Stream even after the now-departed prime minister Plamen Oresharski ordered the project frozen – new controversy stirred after it emerged that the top executives of South Stream Bulgaria, the company meant to build the Bulgarian stretch of the pipeline, were getting large salaries.
The main focus of the controversy appears to be on Igor Elkin, the Russian co-executive director, whose monthly salary was reported at 15 500 euro, with additional bonuses like free housing and plane tickets. The reports have prompted some calls from political parties to investigate the matter, given that the state-owned Bulgarian Energy Holding owns 50 per cent in the company.