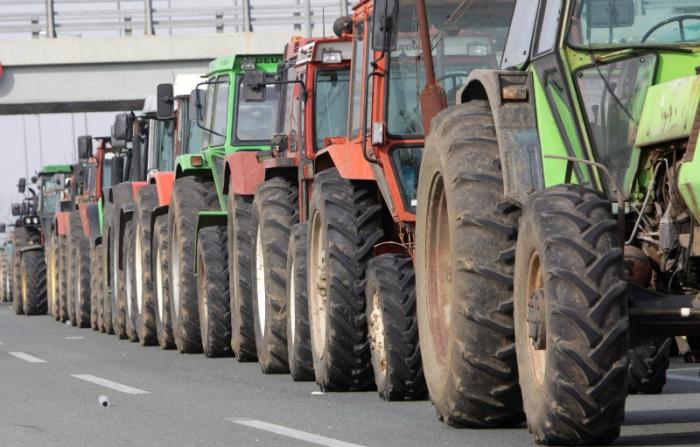 Sofia, February 2, 2016/Independent Balkan News Agency
By Clive Leviev-Sawyer of The Sofia Globe
Bulgaria's Foreign Minister Daniel Mitov said on February 2 that authorities in Sofia were using all available diplomatic channels to solve the issue of Greek farmers blocking traffic at border checkpoints between Bulgaria and Greece.
"We have stepped in already. The Bulgarian ambassador in Athens has met with authorities at all levels, responsible for solving [the issue] and improving the situation. We have received assurances of co-operation," Mitov said, as quoted by Bulgarian National Radio (BNR).
"We are currently preparing the necessary communication to seek the intervention of [EU authorities in] Brussels, if needed. We have been met with understanding by our Greek colleagues and the Greek ambassador to Bulgaria is currently meeting with [transport] minister [Ivailo] Moskovski," Mitov said.
"We are trying to create the necessary conditions, with the cooperation of our Greek colleagues, of course, for traffic to resume as quickly as possible,"
Hundreds of farmers have been blocking, almost daily, border crossings between the two countries in recent weeks, protesting against pension reform plans, which envision reducing tax breaks for farmers. The farmers also intend joining in a general strike called in Greece for February 4 over social security amendment legislation.
The situation escalated on the afternoon of February 1, when traffic at the Ilinden-Exochi crossing had been halted for nearly five hours. Previously, the blockading farmers would stop traffic for about an hour. On February 2, the farmers planned to block all traffic between 5pm and 10.30pm, BNR said.
But while cars and buses are allowed through (except when the flow of traffic is completely cut off), no freight trucks have been allowed to cross the border since the early afternoon on February 1, with the line of lorries on the Bulgarian side of the Koulata-Promachonas check-point reportedly reaching 10km.