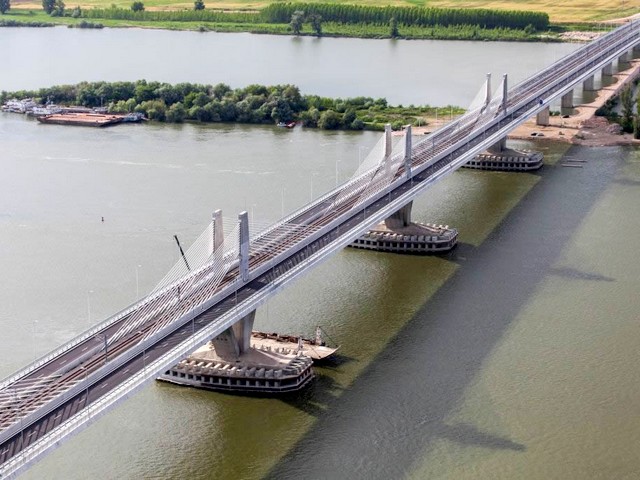 By Clive Leviev-Sawyer of the Sofia Globe
Bulgaria and Romania are to sign a memorandum on beginning preparations for two new bridges over the Danube River, which forms the border between the two countries, Bulgaria's caretaker Transport Minister Nikolina Angelkova said on October 21 2014.
The bridges will connect Bulgaria's Nikopol with Turnu Măgurele and Silistra with Călărași in south-eastern Romania.
Angelkova, speaking during a visit to Rousse, site of the first of two bridges connecting Bulgaria with Romania across the Danube, said that the memorandum would be signed next week.
Funding would come from the Bulgaria-Romania cross-border co-operation programme 2014-2020. A formal application would be submitted jointly in 2015 and technical training would begin, Angelkova said.
She said that it was most likely that a public-private partnership would be sought, but with figures in advance, which is very important so as to be able to take the right decision about construction and management," Angelkova said.
Regarding the expansion of the Danube Bridge at Rousse-Giurgiu, she said that the design would be included in the Transport Operational Programme 2014-2020, as this was part of a European corridor and this allows the use of European funds.