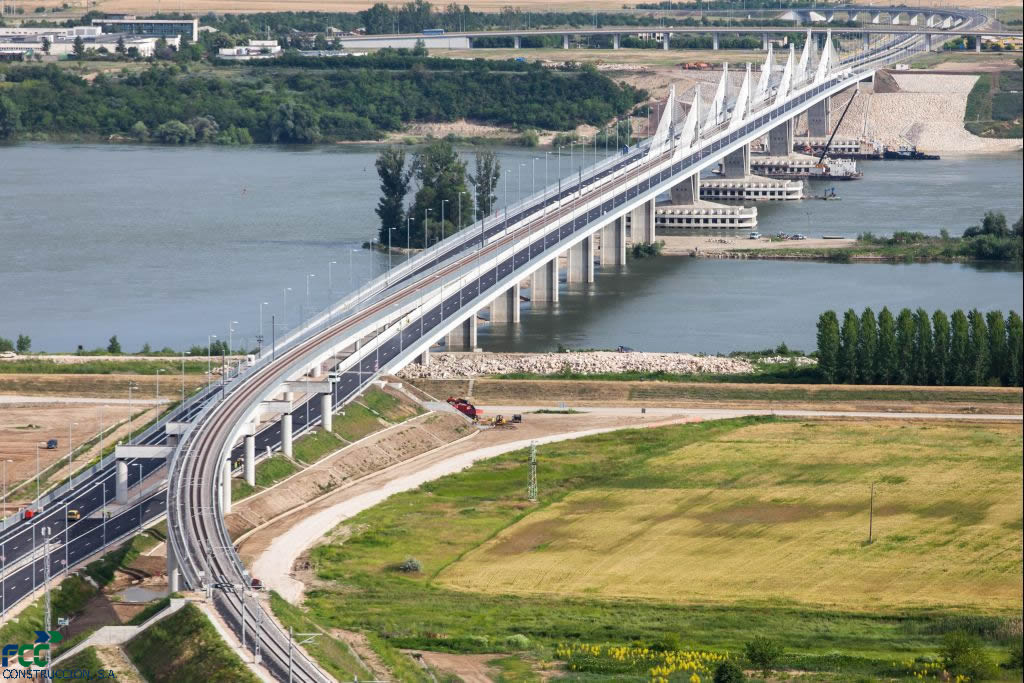 Border authorities from Bulgaria and Romania agreed on January 25 on a deal to ease lorry traffic congestion problems at Danube Bridge 2 at the Vidin-Calafat crossing.
The agreement, achieved at a meeting at the headquarters of the company that manages the bridge, came a day after lorry drivers blocked the Danube crossing for several hours in protest at the slowness in getting across the river border.
Vehicles from non-EU countries will be processed separately to ease traffic pressure and a third lane will be opened on a permanent basis to allow vehicles to exit Bulgaria.
The agreement follows discussions on January 24 between Bulgarian Foreign Minister Daniel Mitov and his Romanian counterpart.
The regional governor of Bulgaria's Vidin, Momchil Stankov, said that the number of lorries at Danube Bridge 2 increased by about 200 a day after the ferry at Oryahovo stopped because of ice floes on the river.
Infrastructure problems on the Romanian side should be resolved, but this would not happen in a day, Stankov said.
On the morning of January 25, a statement by Bulgaria's Interior Ministry said that at the Bulgarian-Romanian Danube River border crossing at Rousse, there was a nine km queue of lorries, while at Vidin-Calafat, the queue was six km.
Lorry drivers have complained about the problems, that have continued for days. They told local media that it was taking 24 hours to get across the Bulgaria-Romania border, leading to them fail to meet cargo delivery deadlines and in turn causing them financial losses./IBNA