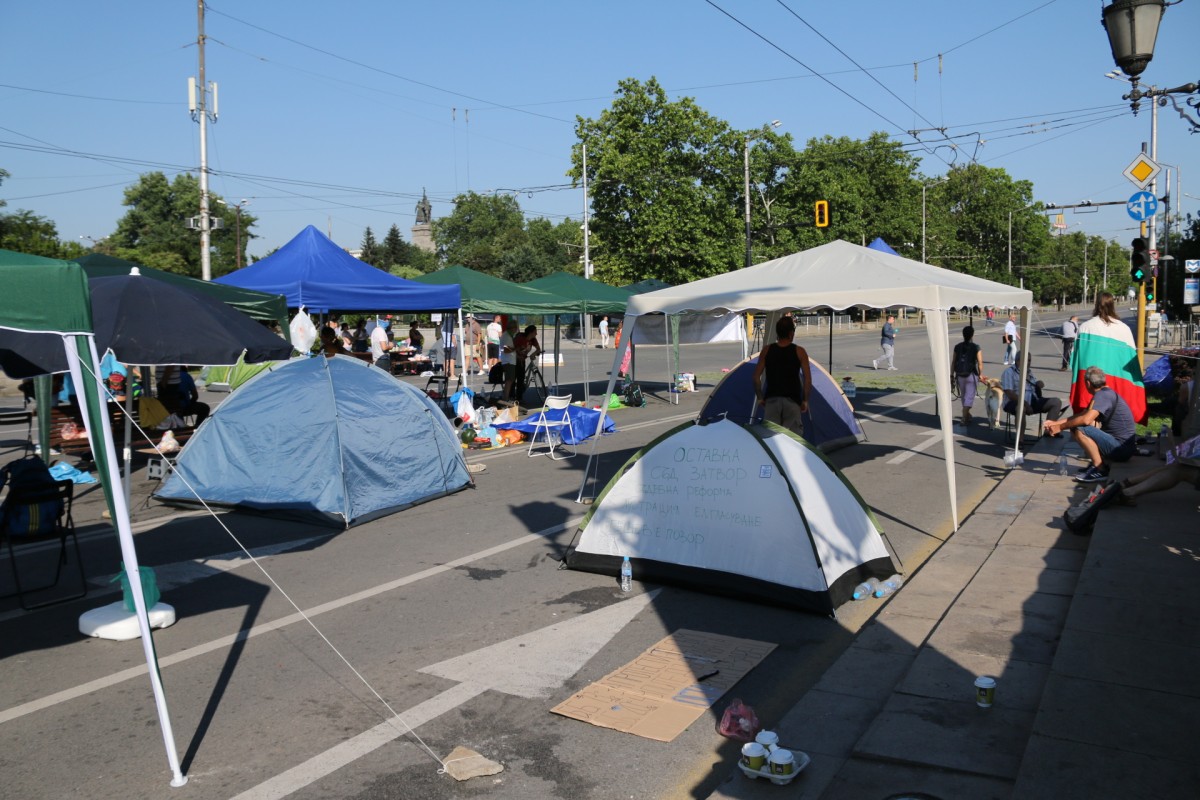 Bulgarian police launched an operation to remove all protesters from the intersections, clearing the towns of Sofia, Varna, Plovdiv and Stara Zagora.
The operation took place after 04:00 on Friday morning and forcibly removed the tents and objects placed by the protesters at key crossroads in the above cities.
According to Bulgaria's National Radio, a group of protesters said they would again block central intersections and that police actions were illegal, as they believe they are entitled to peaceful protest.
In Sofia, 12 protesters refused to comply with a police order to release traffic, so they were taken to the police station, where they were released after a short period of detention.
Two protesters were arrested in Varna.
Police said in a statement that they carried out the operation to ensure the right of citizens to free movement, as they received many complaints from citizens, who are dissatisfied with the illegal roadblocks set up during the anti-government mobilizations.
In a press conference, Sofia Police stated that they will no longer allow roadblocks./ibna