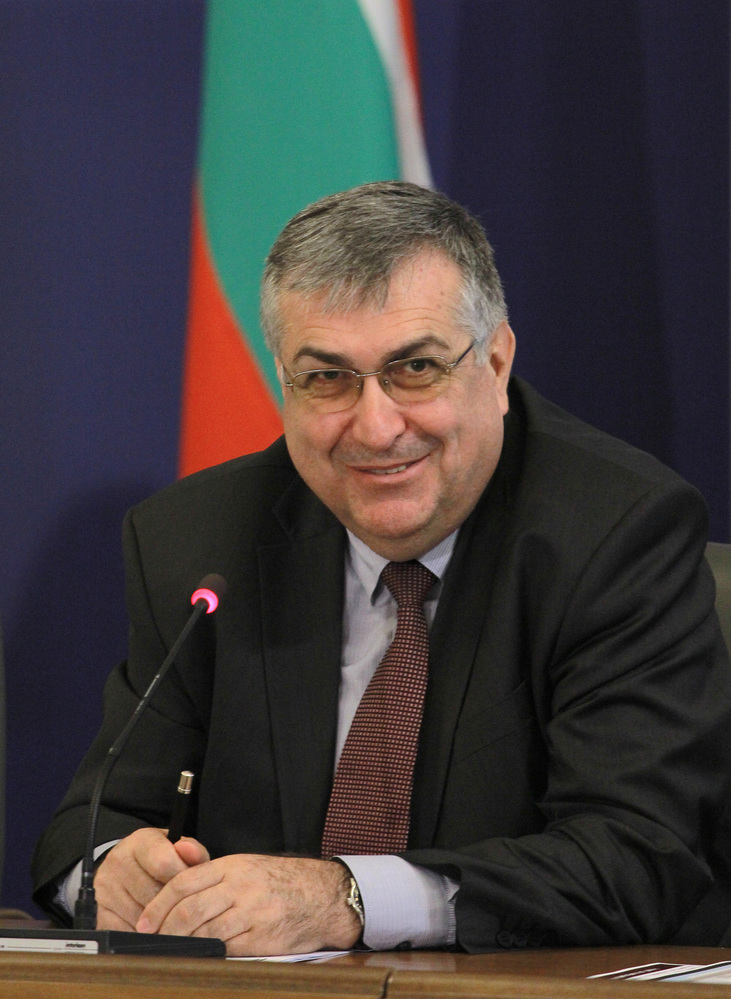 By Clive Leviev-Sawyer of the Sofia Globe
Bulgaria's caretaker government has withdrawn a draft document on a proposed vision for the development of the country in Nato after controversy erupted over a reference to a "new hybrid warfare" being conducted by Russia as a threat to Bulgaria's national security.
The document was posted on the website of Bulgaria's Defence Ministry on August 25, ahead of Bulgaria's participation as a Nato member state in the alliance's Wales summit in September, and identified "new hybrid warfare, combining conventional methods with the techniques of guerrilla, cyber and information warfare" being conducted by the Kremlin as a major threat to Bulgaria.
This caused an outcry in some quarters in Bulgaria, already in a politically charged atmosphere ahead of October 5 early parliamentary elections and where some political forces either openly or tacitly back Russia in Moscow's illegal actions in Ukraine.
Reports said that there was a difference of opinion on the draft document between caretaker Prime Minister Georgi Bliznashki and head of state President Rossen Plevneliev.
Bliznashki ordered the draft withdrawn for a rewrite and said that a special meeting of the Defence Ministry's security council would be held on August 31 to discuss the issues in the document.
The caretaker Prime Minister said that some of the texts in the now-withdrawn document were "unacceptable".
He said that some aspects of the draft might remain in the final text. Representatives of the Ministry of Foreign Affairs would be involved in working on the final draft, Bliznashki said.
Saying that the threat was the conflict situation between Russia and Ukraine, he said, "I would not want us to take part in the question of who is wrong and who is right in this situation, although we do not condone the brutal actions at times of the Russian political leadership and the annexation of Crimea.
"Therefore, we believe that both sides should refrain from extreme action, but I believe that we must maintain a more moderate and balanced position," Bliznashki said.
But while Bliznashki criticised the "too crude" text, Plevneliev thanked the authors at the Defence Ministry for starting the public debate on Bulgaria "on what we want to achieve as a worthy member of Nato and how we see security in the region and the world".
Another part of the text hardly acceptable to leftist and pro-Russian politicians in Bulgaria was a reference to "active and widespread promotion of Russian policies, particularly through Bulgarian political and economic actors and media organisations, or a subtle information war is undermining the integrity of the institutions and state and directly attacking national democratic values and will".
The document views the crisis in Ukraine as a product of the long-term ambition of Russia to restore its influence in the former Soviet domain and so become a pole of power.
Speaking in favour of the draft, Plevneliev said that its political assessments were all taken from Nato positions – official positions that had been expressed by Nato's Secretary General in a number of interviews.
Plevneliev said that he advised Bulgarian politicians to carefully what Nato's Secretary General, Anders Fogh Rasmussen, had said, adding that Rasmussen's official views did not differ from what Bulgarian experts had put into the draft document.
Plevneliev, who along with the Defence Minister will attend the Nato Wales Summit, said that he as head of state would present the Bulgarian position at the September 4 and 5 summit.
Until then, there was much work to do, with the cabinet finally to adopt the official version, and hear the President's responses, Plevneliev said. "But I cannot work on the basis of preliminary working versions. This is not good for a head of state," he said.
Reports noted that in the Ukrainian crisis, many Bulgarian media had sided openly with Moscow. Plevneliev had referred to this at a meeting with European People's Party representatives before the Vilnius Eastern Partnership Summit in November 2013, when he said that "90 per cent of the media in Bulgaria work for Russian masters".
The parties that reacted with indignation to the August 25 draft included Georgi Purvanov's leftist ABC movement, which demanded the resignation of caretaker Defence Minister Velizar Shalamanov, while far-right ultra-nationalists Ataka – who have a long track record of being pro-Kremlin – said that they would hold protests.