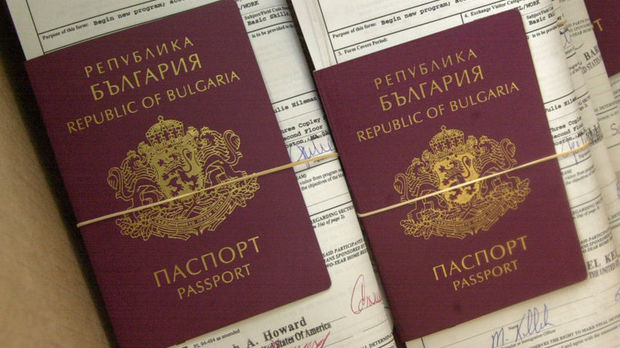 By Clive Leviev-Sawyer of the Sofia Globe
The Bulgarian government is to review the procedures for giving citizenship to members of Bulgarian communities abroad after investigations found that for years there had been large-scale procedural violations.
The Supreme Administrative Prosecution announced on February 27 that it had confirmed that for years, there had been procedural irregularities regarding the rules on issuing certificates of Bulgarian origin to would-be citizens.
The documents had enabled people to get Bulgarian citizenship through a simplified procedure.
The prosecutors' investigation followed a tip-off to the Bulgarian Ministry of Justice, which is in charge of administrative handling of citizenship applications.
Investigators who conducted a check of 810 files of people who had been granted Bulgarian citizenship between 2011 and 2013 found that in 717 there was no documentary evidence that the applicant had an immediate Bulgarian ancestor – parent or grandparent.
It appeared that the State Agency for Bulgarians Abroad had, instead of following the law and requiring documentary evidence of the ancestry of an individual applicant, drawn on four books making claims about Bulgarians communities abroad, for instance in Albania.
Reports said that this had led to people being granted Bulgarian citizenship in spite of not having traditional Bulgarian surnames or even knowing a word of the Bulgarian language.
According to a report in daily Trud following its own investigations, citizens of Kosovo and Albania had been granted Bulgarian citizenship simply because they had declared membership of Bulgarian organisations abroad. Even then, none of the organisations actually was recognised by the State Agency for Bulgarians Abroad, and on top of that, one of the organisations did not require its members to be Bulgarian.
Earlier, the state agency rejected Trud's allegations of irregularities in the procedures for issuing Bulgarian citizenship, calling these allegations defamatory.
The prosecutors, in their investigation, also found cases where an applicant had provided documentary proof of Bulgarian origin, but had been denied a certificate.
Prosecutors called on the State Agency for Bulgarians Abroad to take steps to prevent procedural irregularities.
The move to require the submissions of additional documents by applicants for citizenship led to protests by Bulgarian nationalist organisations in Macedonia, the country which for several years has been the principal source of applications for Bulgarian citizenship.
Speaking to reporters on March 1, foreign minister Kristian Vigenin said that the Bulgarian government would review the procedures for awarding Bulgarian citizenship to members of Bulgarian communities abroad.