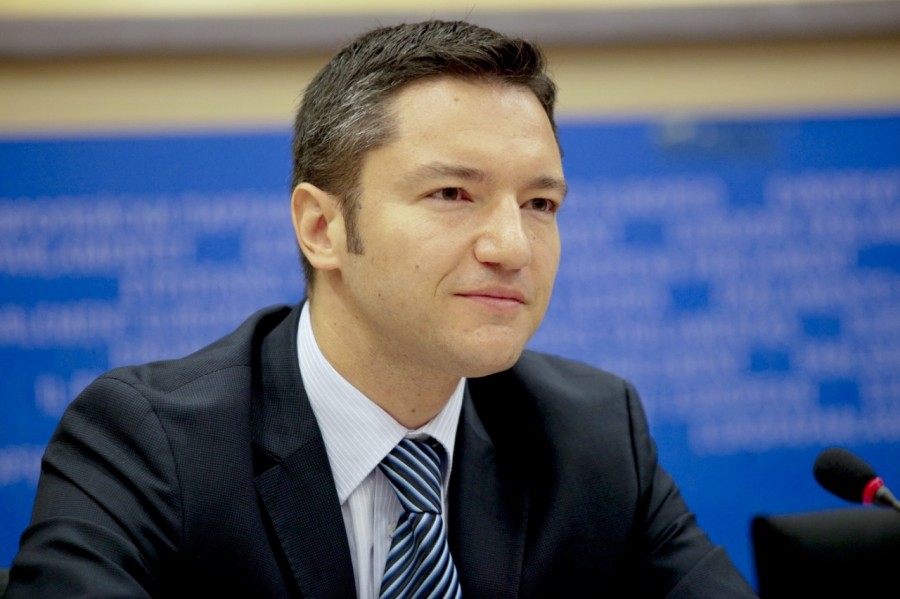 By Clive Leviev-Sawyer of the Sofia Globe
Bulgarian Foreign Minister Kristian Vigenin has re-iterated Sofia's commitment to the South Stream gas pipeline, saying that Bulgaria will do everything possible to ensure that the pipeline is built.
Vigenin is the second senior cabinet figure to offer strong re-assurances to Russia in the wake of the European Parliament's motion, voted on April 17, which condemned Moscow's actions in eastern Ukraine and said, among other things, that South Stream should not be built.
Bulgaria's Economy Minister Dragomir Stoynev offered an impassioned plea on the same day, saying that the project was being sacrificed for political reasons at a time when major European parties are busy campaigning ahead of next month's European Parliament elections. (The centre-right European People's Party and the Liberal group in the European Parliament voted in favour of the motion, while the European socialists opposed it.)
Stoynev said that Sofia would not resign itself to losing out on the project, which he described as a strategic one, also saying that Russia was Bulgaria's strategic partner. The government would fight to keep the project alive and had the support of several other EU countries involved in the proposed pipeline, such as Austria, Croatia, Greece, Italy and Slovenia, Stoynev told reporters at a news conference.
"South Stream will be one of the main factors of economic growth this year. If we start construction [this year], then we expect economic growth to reach two per cent. Otherwise, we will have to give up on 5000 new jobs and contracts for Bulgarian firms, we will have to give up secure deliveries of natural gas to Bulgaria," he said.
Unlike his fellow minister, Vigenin sought to downplay the importance of the European Parliament's motion, saying that it was "an emotional expression of the MEPs' desire to accomplish the rapid stabilisation of Ukraine," as quoted by Bulgarian news agency BTA.
He said that the South Stream pipeline – heavily promoted by the Kremlin as a means to bypass Ukraine as a gas transit country – was not Ukraine's biggest problem, nor was it the biggest problem in the relationship between Russia and the EU.
Vigenin also said that the South Stream project had the support of both the government and the opposition, a point he brought up again in a separate interview with Russian news agency Itar-Tass. (Bulgaria's main opposition party, GERB, has indeed said that it is in favour of building the pipeline, but only if it meets the EU regulations, and has opposed the recently-tabled legislative amendments that would exempt South Stream from the provisions of the EU Third Energy Package rules.)
"Regardless of our desire to help stabilise Ukraine, we see that the situation there is unlikely to be calm in the long term. Bulgaria and a number of other EU member states should not be held hostage of this lack of stability," Vigenin told Itar-Tass.
(Bulgarian Foreign Minister Kristian Vigenin. Photo: mfa.bg)