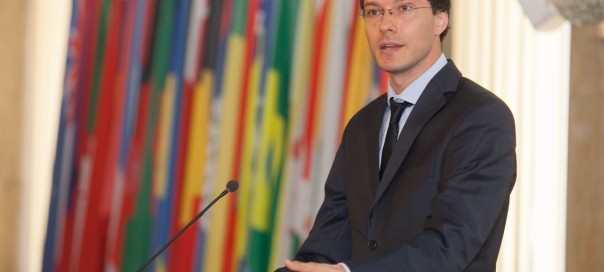 Bulgaria has rejected the "presidential and parliamentary elections" held on November 2 in Donetsk and Luhansk in Ukraine
"These so-called. elections are contrary to current Ukrainian legislation and to the Minsk Protocol and do not contribute to finding a lasting political solution to the crisis in Ukraine," Foreign Minister Daniel Mitov said in a November 3 statement.
"We urge the signatory countries to the Minsk arrangements to maintain strict compliance and enforcement of these in respect of the territorial integrity, sovereignty, independence and unity of Ukraine," Mitov said.
(In contrast to Bulgaria's rejection of the fake elections in Donetsk and Luhansk, a Bulgarian MP was present on November 2 among the list of so-called "international observers" – Magdalena Tasheva of the far-right, ultra-nationalist Ataka minority party, which routinely has taken a pro-Kremlin line throughout Moscow's illegal actions in Ukraine.)