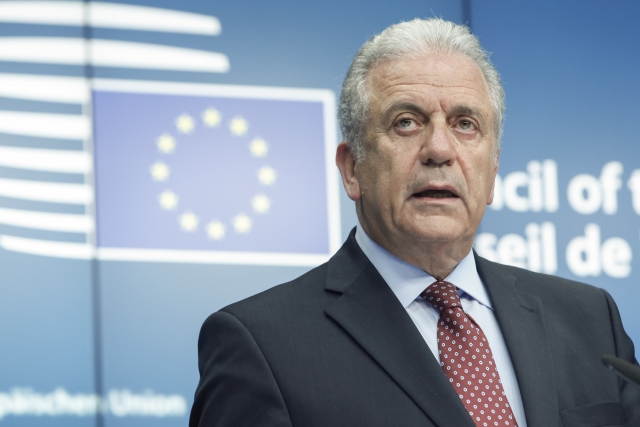 Sofia, July 21, 2015/ Independent Balkan News Agency
By Clive Leviev-Sawyer of The Sofia Globe
Bulgaria will accept 500 refugees, mainly from Italy and Greece, more than a third less than the number initially proposed in the European Union's migrant redistribution plan.
This emerged after a meeting of EU interior ministers, attended by Bulgaria's Deputy Prime Minister and Interior Minister Roumyana Buchvarova.
In May, the European Commission proposed that as part of the plan involving all EU member countries, Bulgaria should accept 788 asylum seekers from a total of 40 000 for the entire EU, to be reallocated from Italy and Greece, and about 200 people from third countries seeking protection and asylum in the EU.
Buchvarova said that the reduction of the number to 500 showed that Bulgaria's arguments had been heard, while at the same time the country had shown its support, solidarity and readiness to help the countries most affected by the arrival of migrants.
Of the 500, 450 will come from Italy and Greece, and the rest from other places to which people have fled from conflict zones. It is expected that the resettled refugees will be people from Syria, Iraq, Eritrea and Somalia.
Earlier, Bulgaria had said that it wanted consideration to be given to the fact that it already was hard-pressed by a migrant influx and wanted economic affordability of the plan for countries to be taken into account.
At a meeting on July 20, the EU interior ministers did not reach agreement on a full scheme for resettling 40 000 refugees from Italy and Greece. Austria and Hungary firmly refused to give additional shelter to refugees.
European Commissioner for Migration Dimitris Avramopoulos (photo), speaking after the EU Justice and Home Affairs Council, said that, "on resettlement, we got the result we were looking for".
Avramopoulos said that thanks to the "generous pledges" of EU countries and the Schengen Associated States, there was an agreement on the resettlement of more than 22 504 refugees in need of protection from outside of Europe. This was the highest number ever achieved, he said.
"On the relocation of 40 000 people in clear need of international protection within the EU, we are almost there," Avramopoulos said.
He said that EU member states had adopted a resolution that confirms the overall figure of 40 000 and they have so far pledged for 32 256 places.
The remaining 7744 will be allocated by December 2015, Avramopoulos said.
Photo: consilium.europa.eu