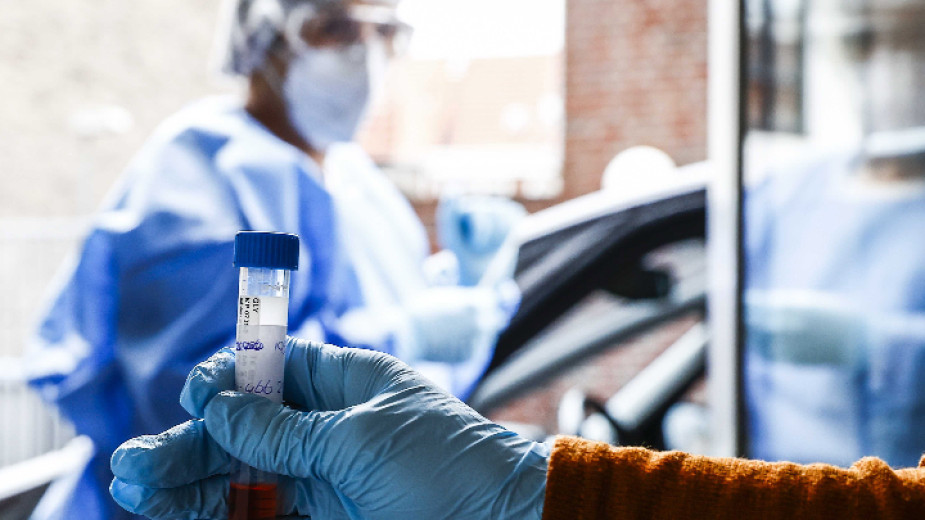 Bulgaria is already in third place in terms of coronavirus-related mortality in Europe and 13th in morbidity based on data from the last two weeks, Health Inspector Dr. Angel Kunchev told a news conference at the Ministry of Health. The morbidity rate amounts to 658 per 100 thousand people.
"We have to decide whether we will comply with the measures in force or impose stricter measures, as is the case in almost all of Europe", said the Health Inspector, predicting that the number of cases and deaths would surge.
The Minister of Health, Professor Konstantin Angelov, pointed out that not all citizens were supporting or respecting the measures against the pandemic. "Rumors are circulating that there is no virus or that the restrictions are aimed at stepping on citizens' freedom", he added.
So far, 4,330 health workers have been infected and 31 have died, Konstantin Angelov added. In the last 24 hours, 137 test results have come back positive. According to the Minister, some doctors were infected for the second time with Covid-19 and this contradicts the hypothesis that, after being infected, one builds permanent immunity.
Half of Sofia's polyclinics have special Covid-19 departments, said Sofia Mayor Yordanka Fandakova. Within five days, nearly 1,600 people have been accommodated in them, 29% of whom tested positive for antigens, she added. With regard to public transport, seven groups check, on a daily basis, whether the anti-epidemic measures are being followed. At the beginning of next week, it will be decided how students will return to school from the 6th to the 12th grade, the Mayor announced.
According to the director of the Pirogov Emergency Hospital, Prof. Dr. Asen Baltov, the hospitals are "fully prepared and equipped" and most have already been restructured.
"All those in need will be examined and, if necessary, will be hospitalized", the professor assured. Currently, 46% of beds are occupied by patients with milder Covid-19 symptoms and 25% by patients in intensive care units.
Referring to the case of the two patients who died in front of the Covid-19 unit in a hospital in Plovdiv, the Minister of Health announced that he had appointed an internal investigation and had requested that the prosecutor stepped in. "There were several doctors and nurses working with other patients at the time", he explained. The Minister stated that his orders are not always "fully" executed by the directors of medical institutions, and the regional health inspections do not exercise the required control.
"The health care system is managing the situation so far; however, if the measures are not respected, our country will lose its doctors," the Minister of Health concluded. /ibna