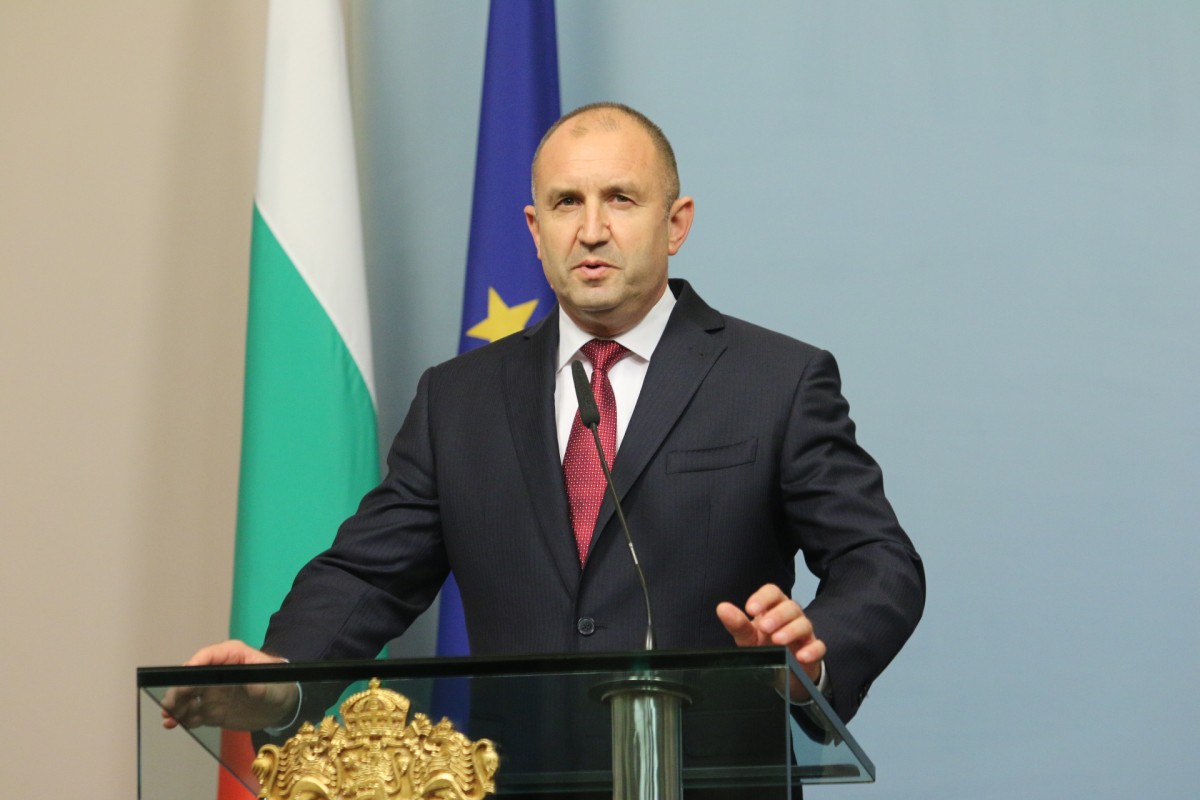 The President of the Republic of Bulgaria Rumen Radev starts today successive meetings with the parliamentary parties for consultations on the organization and conduct of the parliamentary elections. So far, Radev has met with extra-parliamentary parties and formations, the Central Election Commission (CEC), the KEE public council, health experts and representatives of Bulgarian communities abroad.
Deputy Prime Minister and member of GERB Tomislav Donchev told bTV that as soon as there is an invitation from the President of the Republic, he and his colleagues will go to the consultations. He stressed that GERB has no problem with the date of the elections, while he pointed out that the Central Election Commission is responsible for the electoral process and not the Government.
The President of the Bulgarian National Assembly, Tsveta Karayancheva, accused the President of Bulgaria of participating in talks that question the transparency of the electoral process, thus reducing the voters' confidence in the electoral process.
"Recently, concerted efforts have been made to undermine confidence in the electoral process. The suggestion that the GERB party will run and manipulate the elections leads to mistrust, damaging the prestige of the institutions, but the most worrying thing is that it leads to a low turnout", Tsveta Karayancheva pointed out, adding that it was wrong to "question the results of a vote which has not yet taken place".
Elections are not conducted by GERB, but by the electorate, said the Speaker of Parliament. According to her, only an increase in confidence in them will lead to a legitimately elected new legislature to appoint a government, while she challenged the proposals from the extra-parliamentary parties met by the Bulgarian President, due to ignorance of the election process.
In response, President Rumen Radev categorically denied involvement in the instillation of proposals. Regarding the ignorance of the electoral process, the Bulgarian President said, "we are a democratic state, for me the voice of every Bulgarian, of every party is important. Regarding the fact that a party does not understand anything about elections because it will be running for the first time, someone will always run for the first time; GERB also appeared for the first time years ago".
"As for the election manipulation proposals, this is refuted in only one way", Radev said.
Daniela Daritkova, chairwoman of the General Assembly, said it was not good parliamentary practice to change the electoral code shortly before the election.
We have a proposal in which we provide all those who are in quarantine to vote in mobile polling stations, and everyone in hospitals to vote with ballot boxes provided by the medical team, said Daritkova and added that protective equipment should be provided to every citizen before exercising their right to vote./ibna