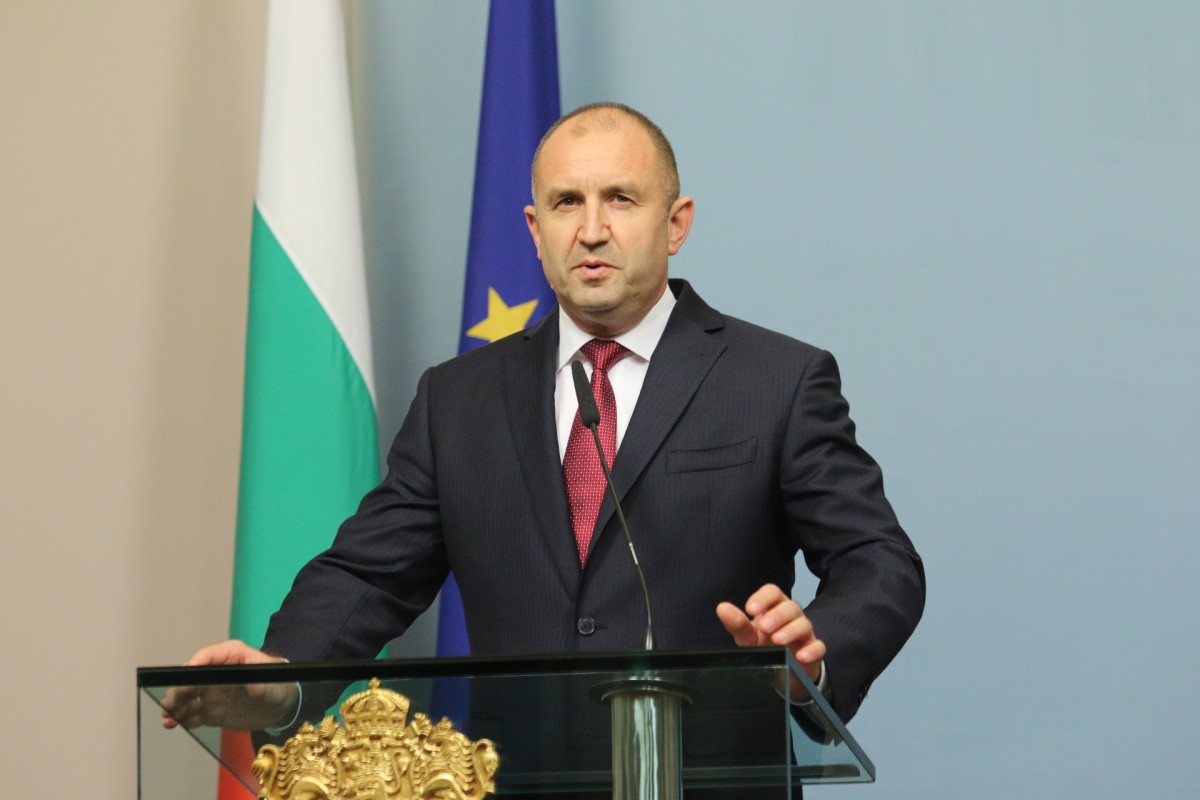 Bulgarian President Rumen Radev announced today during his annual interview for the fourth year of his term that he would be running for a second term as head of state.
"This timely announcement of our candidacy allows Bulgarian voters to have the right to an informed choice on the status quo and an alternative, and also allows political forces to identify themselves. As President and Vice-President, we will continue to work for the unification of society, to defeat injustice and to guarantee the worthy place of Bulgaria in the European family," the Bulgarian President explained.
"At this time, our candidacy constitutes an honest approach to all Bulgarian citizens and to all political entities. We are facing a difficult period, it is important to have clarity. In view of the presidency, the Bulgarian people will be provided with such an institution with clear guidelines," Radev said.
He stressed that the form of their candidacy would become clear after the parliamentary elections and within the legal deadline.
"I have not negotiated with political parties to endorse our candidacy with Iliana Yotova. The Socialists have the right to be the first to decide, because they nominated us in 2016," Radev added. The President also noted that government actions undermine confidence in the electoral process.
"Ms. Yotova and I are looking forward to join the Bulgarian Socialists, as well as all the respectable Bulgarians, in moving Bulgaria forward. The trust between us and the Socialist Party (BSP) has been strengthened during these difficult four years of our tenure. They prove that we continue to fulfill our commitment to a new Bulgaria. I look forward to being with the BSP again," Radev said.
Regarding the dispute with the Republic of North Macedonia, President Rumen Radev said the disagreement confirmed the vice-president's position that simply granting Bulgarian citizenship is not enough to achieve cooperation with the Bulgarian communities abroad.
"You can see that the citizens with Bulgarian passports in the Republic of North Macedonia do not feel confident as citizens. The Bulgarian authorities have failed to present to the EU Bulgaria's position on the Republic of North Macedonia," the Bulgarian President said. /ibna