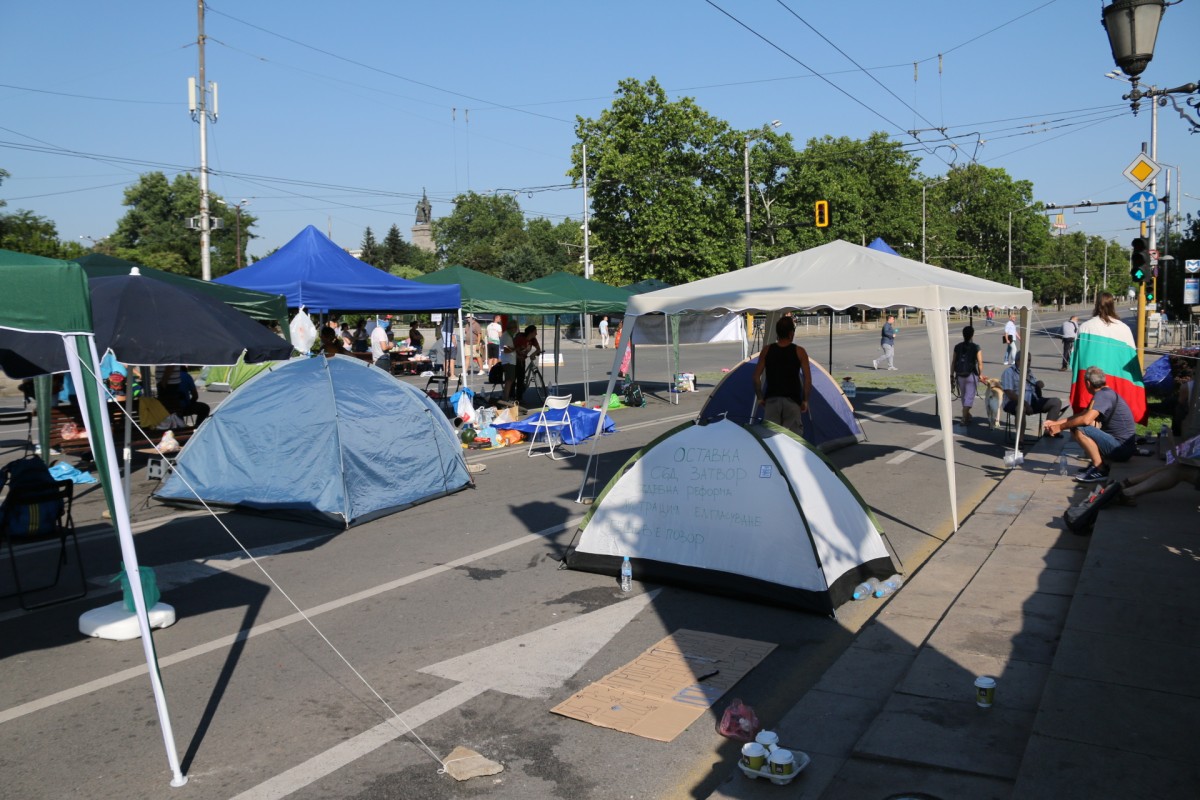 Anti-government protests continue with the blockade of key intersections and boulevards in the capital, Sofia.
The protesters are demanding the resignation of the government of Prime Minister Boyko Borissov, Attorney General Ivan Geshev and the holding of fair parliamentary elections. The protesters remain steadfast in their demands and declare that they will not withdraw until they are satisfied.
The intersection on the Orlov Most bridge and the one in front of the presidency, where protesters have set up tents, remains blocked for a second day.
The police have proceeded with traffic interventions to facilitate drivers and the public means of transportation.
Tensions erupted in the area of ​​the Eagle Bridge (Orlov Most), resulting in the arrest of an associate of the former Mayor of Mladost./ibna