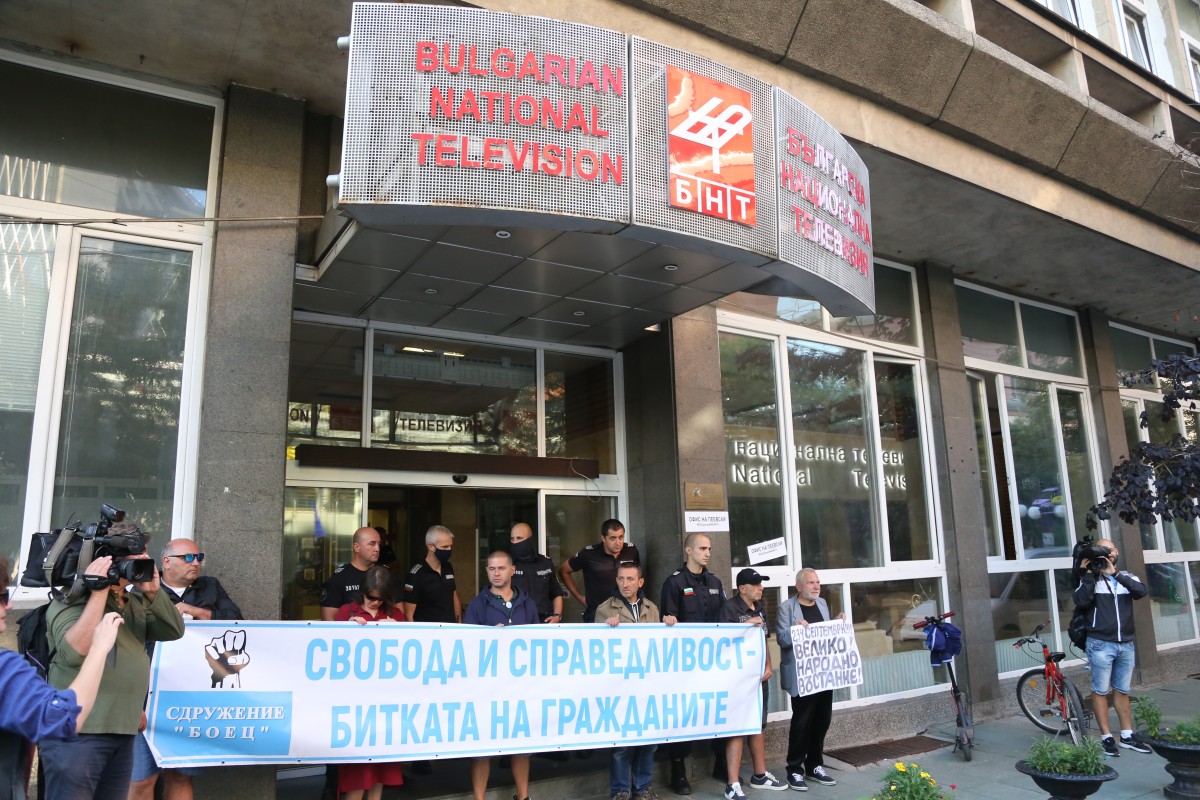 The building of the Bulgarian National Television was blocked on Friday morning by protesters from the BOETS (Fighters) Citizens' Movement on the 44th day of the anti-government demonstrations.
The demonstrators did not allow the citizens who wanted to enter the building of the Television from the main entrance with the argument that the Public Television does not cover events objectively.
"We are here, blocking the entry into BET with a request for the resignation of Emil Koslukov and to prevent ourselves from being lied to", the protest leader said.
According to Georgiev, "freedom of speech does not mean that everyone can say what they want, freedom of speech means to be heard – to be heard by their rulers, who will protect their interests. In Bulgaria, the leaders are protecting the interests of the oligarchs, the mafia", Georgi Georgiev said.
The initiative was the fourth in a series of "surprise blockades" of the "Fighters" movement. In recent days, the buildings of the Ministry of Justice, the Central Election Commission and the Anti-Corruption Commission had been blocked.
The blocks remain at the main intersections in Sofia – in the area of ​​the Eagle Bridge, Sofia University and Independence Square. Around 4 in the morning, the police removed the blockade on the bridge of the Plovdiv International Fair and restored the traffic in the area. Earlier, a group of protesters in Plovdiv had set up makeshift roadblocks and had stopped traffic./ibna