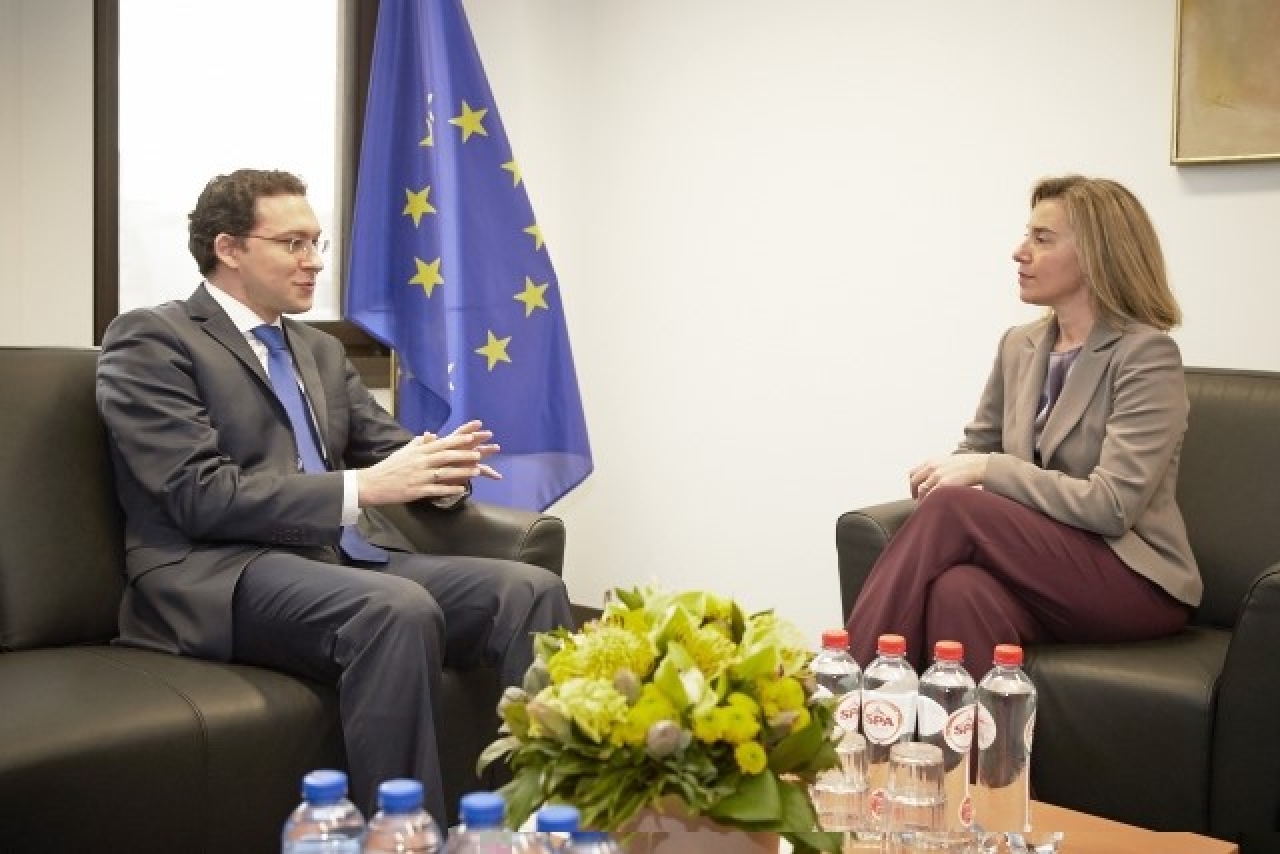 Sofia, March 14, 2016/Independent Balkan News Agency
By Clive Leviev-Sawyer of The Sofia Globe
Bulgarian Foreign Minister Daniel Mitov has put to European Union foreign policy chief Federica Mogherini his country's plea that a forthcoming EU-Turkey deal on controlling migration should include a provision against migrants barred from reaching Greece being redirected to Bulgaria's land and sea borders.
The appeal, discussed in talks between Mitov and Mogherini in Brussels on March 14 2016 when he was attending a scheduled meeting of EU foreign ministers, was put in a March 11 letter from Bulgarian Prime Minister Boiko Borissov to European Council President Donald Tusk.
However, it remains unclear whether Bulgaria's plea will be included in a final form of the agreement between the EU and Ankara.
A Bulgarian Foreign Ministry statement on the Mitov-Mogherini talks said that they discussed the migration crisis and agreed on the need for joint efforts to tackle the challenges arising from it.
Part of these efforts should include support from the EU for "frontline states" such as Bulgaria and the taking of emergency measures to prevent the shifting of migration flows, Bulgaria insists.
Mitov put this view to Mogherini, ahead of an EU summit later this week.
According to the Foreign Ministry statement, Mogherini's reply was that Bulgaria, as an immediate neighbour of Turkey, "plays an important role in shaping the EU's common position" and the country's opinion would be taken into account at every stage of the process of decision-making.
A March 14 report by public broadcaster Bulgarian National Radio said that the European Commission was refraining from strong support for Bulgaria's request for guarantees on the issue.
BNR quoted the Commission's chief spokesperson, Margaritis Schinas, saying that Bulgaria's intentions had been noted.
"I think that Bulgaria has every reason to put for discussion with other states and government leaders such a request. But we should wait for the discussion to take place, rather than anticipate it five, six days ahead of the start of the Council meeting," Schinas was quoted as saying.
The EU – Turkey agreement is expected to be finalised at a summit on March 17 and 18. European Commission President Jean-Claude Juncker is closely involved in the negotiations.