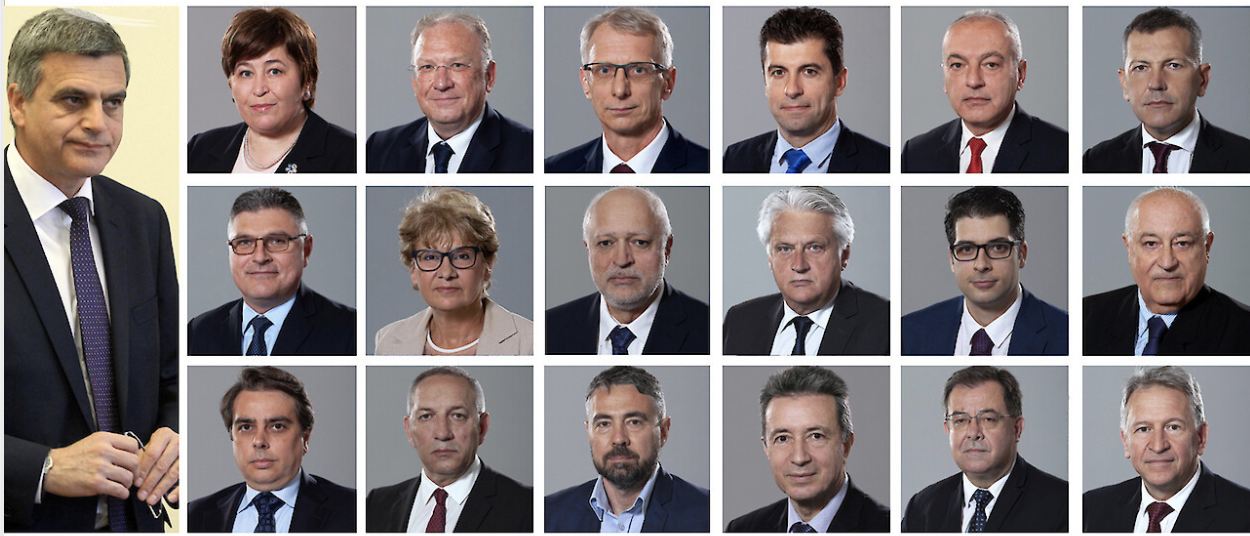 A decree by President Rumen Radev dissolves the 45th National Assembly on May 12. Early parliamentary elections are to take place on July 11.
The President also appoints a caretaker government with the following composition:
Stefan Yanev becomes Prime Minister. Until now he was Security and Defense Secretary of the President;
Galab Donev is Deputy Prime Minister for Economic and Social Policies and Minister of Labor and Social Policy. Until now, he was Social Policy and Health Secretary of President Radev;
Assoc. Prof. Boyko Rashkov becomes Deputy Prime Minister responsible for Public Order and Security, as well as Minister of Interior. In his professional career he has held a number of responsible government positions. He is former head of the National Investigation Service and a member of the Supreme Judicial Council;
Atanas Pekanov is Deputy Prime Minister responsible for European Funds Management. He is an economist at the Austrian Institute of Economic Research (WIFO) in Vienna;
Assen Vassilev heads the Ministry of Finance. He graduated in economics from Harvard and specialized in business administration and law at Harvard Business School and Harvard Law School;
Georgi Panayotov becomes interim Minister of Defense. He is a career diplomat.
Dr. Stoycho Katsarov holds the position of Minister of Health. He is the founder and chairman of the Center for Protection of the Rights in Healthcare;
Assoc. Prof. Violeta Komitova is Minister of Regional Development and Public Works. She is a lecturer at the Faculty of Architecture of the University of Architecture and Civil Engineering.
Nikolay Denkov is Minister of Education and Science. He is a corresponding member of the Bulgarian Academy of Sciences, specialist in physical chemistry. According to the ranking of Stanford University, Prof. Denkov is among the top 2% of the best scientists in the world;
Svetlan Stoev is Minister of Foreign Affairs. He is a career diplomat and the country's ambassador to Denmark;
Prof. Yanaki Stoilov has been appointed Minister of Justice. Apart from being a politician and a longtime MP of the BSP party, he is lecturer in law at Sofia University "St. Kliment Ohridski" and at the Plovdiv University "Paisii Hilendarski";
Velislav Minekov takes the position of Minister of Culture. Minekov is a professor at the National Academy of Arts.
Assen Lichev will be responsible for Environment and Waters. He has a long experience in the environment ministry;
Hristo Bozukov is the Minister of Agriculture, Food and Forestry. He has a long scientific career and was a caretaker minister with the same portfolio in the first caretaker cabinet appointed by President Radev;
Georgi Todorov becomes Minister of Transport, Information Technology and Communications. He was a lawyer in the ministry;
Kiril Petkov is Minister of Economy. He is an entrepreneur and has taught at Harvard University;
Andrey Zhivkov is the acting Minister of Energy. He has university degrees in energy and management;
Assoc. Prof. Stella Baltova is the Minister of Tourism. Currently, she is a lecturer at the university in Blagoevgrad.
Andrey Kuzmanov is acting Minister of Youth and Sports. He is Chairman of the European Confederation of Modern Pentathlon, chair of the Bulgarian Modern Pentathlon Federation and the Balkan Confederation of Modern Pentathlon. He is a member of the Business Affairs Committee of the International Modern Pentathlon Federation./ibna
Source: BNR