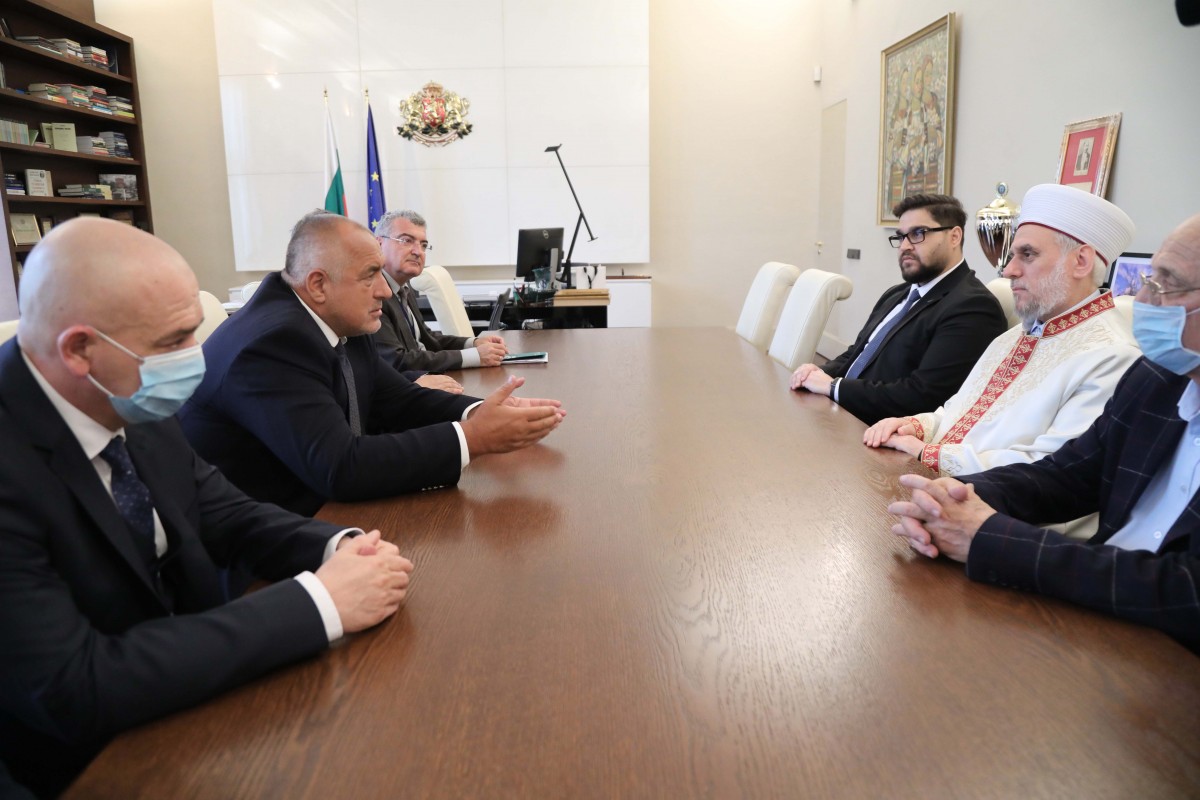 The Eid al-Fitr prayer, the religious collective prayer of Ramadan, will be adjusted to meet the conditions set to combat the epidemic, as agreed by Bulgarian Prime Minister Boyko Borissov, who met with Grand Mufti Dr. Mustafa Hadji.
"Allow me once again to congratulate all Muslims and you personally on the feast of Ramadan! "Be alive, healthy and let's face the difficulties together and work for the prosperity of Bulgaria", said Prime Minister Borissov.
The focus of the two men's conversation was the restrictive measures in the context of the COVID-19 pandemic, which must be respected by all citizens. The Bulgarian Prime Minister stressed that Bulgaria was the only state in Europe, and perhaps beyond Europe, that did not close the Orthodox churches during the glorious Easter holidays. "I thanked the Holy Synod, the bishops and the priests, as well as all the laity, who strictly observed what we asked them to do against the coronavirus. The same goes for you – with respect to religion, using masks and disinfectants, in the courtyard, in front of the mosque, Hodja can pray", said Boyko Borissov on the occasion of the celebration of the great Muslim holiday of Ramadan Bairami.
"Prayer is the connection with the spiritual. That's why you have to be in the place where this can happen, in the mosque", said Borissov. The meeting, which was also attended by members of the National Operations Administration, clarified that prayers for Ramadan and Bairami would be made in accordance with all the requirements against the epidemic, such as a physical distance of one and a half meters, with the use of masks, outdoors and in front of the mosques.
"I want to express my gratitude to you personally, to the government and to the central administration, for what you are doing for the entire Bulgarian population. Once again, we are proud to be citizens of Bulgaria – on the one hand because of what the government is doing for the lives of Bulgarians and on the other – for the wisdom of the whole nation to follow the rules, so that this disease does not spread and, if it does, to be within smaller limits", Grand Mufti Dr. Mustafa Hadji stressed while addressing the Bulgarian Prime Minister. Hadji expressed hope that the pandemic would be contained and would soon be one for the books, and that people would be able to come together as before, because we all need closeness. /ibna