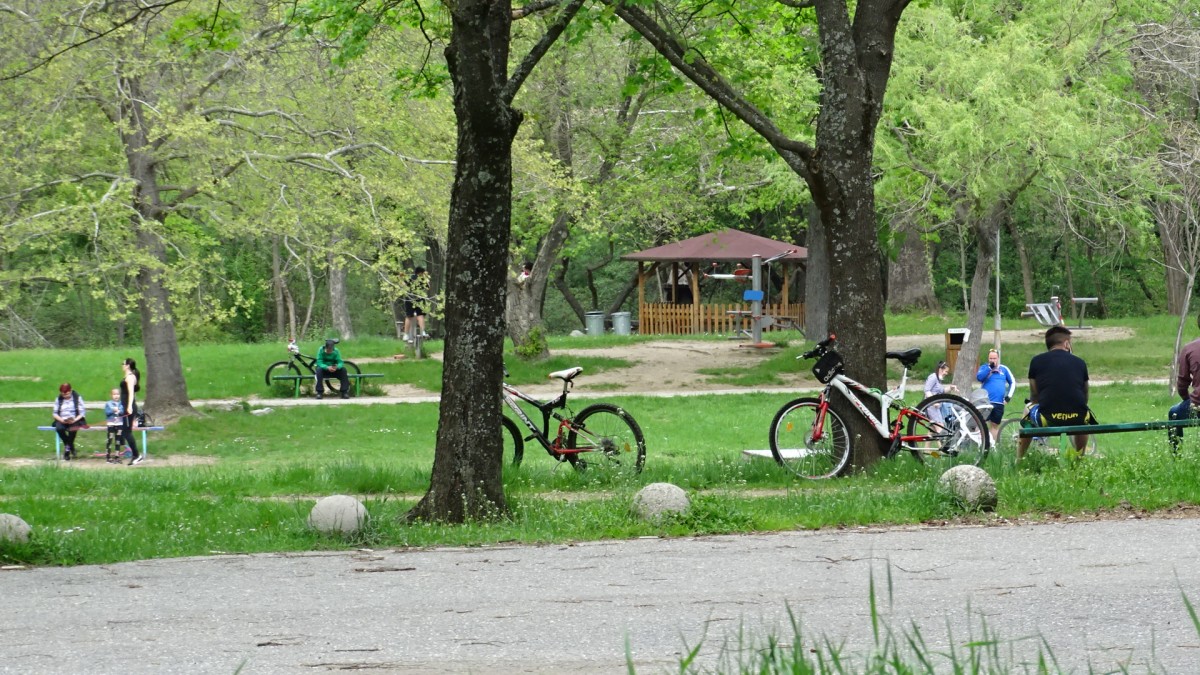 From May 4, individual outdoor sports will be allowed in Bulgaria, as well as the opening of restaurants and veranda areas that can accommodate visitors outdoors.
The easing comes after the government and National Operations Authority decided it was time to let people do individual sports, such as tennis, running in the park or stadium, and more. Also the pools are expected to open but with the observance of all the measures regarding distance and disinfection.
According to Bulgarian Prime Minister Boyko Borissov, all measures are in favor of human health and mental health.
The ability to maintain a physical distance and proper disinfection is a prerequisite for outdoor areas, as well as staff protection equipment. However, stores will have to place table seats further apart to maintain safety distances.
Sofia Mayor Yordanka Fandakova has called on local mayors since Monday to set up an organization to open small parks in neighborhoods and urban gardens, always in compliance with all measures to combat the spread of coronavirus.
Measures for stores:
Thus, according to the new information, visits to outdoor shopping areas (gardens, terraces, etc.) of restaurants, bars and cafes are allowed, subject to the following measures against the pandemic:
– placing the tables in such a way that there is a distance of at least 2.5 meters between them and no more than four people per table or per family;
– staff must use a face mask
– cleaning and disinfecting the surfaces of tables and chairs after each visitor,
– there should be disinfection devices in prominent places for the visitors of the facilities.
Measures for individual sports:
Citizens can practice tennis, cycling, track and field, golf, etc., while maintaining a distance of at least 2.5 meters between individual athletes.
Visits to independent swimming complexes and swimming pools are also allowed, without the operation of the adjacent recreation areas, provided that the following anti-epidemic measures will be observed:
– Carrying out mandatory control at the entrance, by measuring body temperature. People with fever will not be allowed.
– taking care to keep a distance of 2.5 meters between those waiting to enter;
– The treatment and disinfection of water in the pool should be carried out in such a way as to maintain the remaining free chlorine in the water 0.4-0.5 mg/l.
– Toilets, locker rooms, trash cans, public areas, appliances, premises and other facilities must be cleaned and disposed of at least every hour.
– provision of disinfectants, liquid soap and disposable towels for use by visitors;
– use of masks and gloves by staff;
– disinfection of the used equipment after each visitor (umbrellas, sunbeds, chairs, closets, etc.)
– creating an organization that will prevent many people from gathering in common areas (locker rooms and toilets);
– the distance of the sunbeds between two umbrellas outdoors around the pools must be at least 4 meters and when an umbrella is used by more than two members of a family, at least 8 meters;
– The use of water play facilities, including those for children, are prohibited./ibna