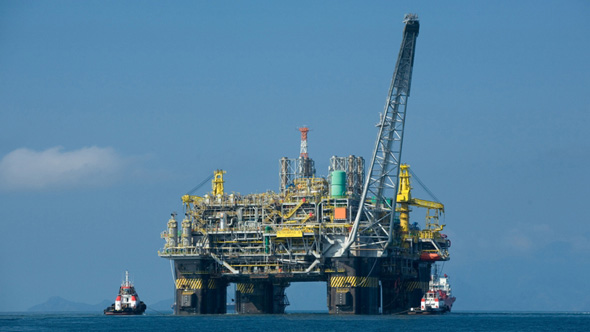 Sofia, April 21, 2015/ Independent Balkan News Agency
By Clive Leviev-Sawyer of The Sofia Globe
Bulgaria has opened new tenders to award five-year exploration licences for the Teres 1-22 and Silistar 1-14 offshore blocks on the Bulgarian Black Sea shelf, the country's Energy Ministry said in a statement.
The official tender notice was published in the Official Journal of the European Union on April 18. Bids were due no later than 155 days after the publication of the notice, the ministry said, which would make the deadline for bids is on September 20.
Prospective bidders, whether individual companies or consortiums, must have had at least 150 million euro in sales revenues over the past three years, and their bids would be assessed on both their proposed drilling plans and bonuses, as well as the financial commitments towards environmental protection, the ministry said.
The tenders for exploration licences were part of the Cabinet's energy strategy to increase energy independence and reduce Bulgaria's reliance on imports of energy resources, the ministry said.
With a consortium between French energy firm Total, Austria's OMV and Spain's Repsol already drilling exploration wells in the nearby Khan Asparouh 1-21 block, the Cabinet expected that the tender would attract leading world oil and gas companies. The Total-led consortium was awarded the licence in July 2012, after winning a tender against competition from ExxonMobil and UK's Melrose Resources.
OMV and ExxonMobil are jointly exploring the Black Sea shelf in Romania's exclusive economic area, where offshore gas reserves have been estimated at between 40 billion and 80 billion cubic metres of gas.
Bulgarian officials have said in the past that comparable reserves on Bulgaria's sea shelf would go a long way towards ensuring Bulgaria's energy independence. Bulgaria imports most of its natural gas from Russia a Gazprom subsidiary and the issue of gas imports prices has always been a sensitive one for Bulgaria.
Although Bulgaria secured a price cut in November 2012 in exchange for its agreement to join the South Stream pipeline project, relations have been strained by Sofia's insistence on adhering to EU's Third Energy Package regulations, which Moscow blamed for the cancellation of the pipeline in December 2014.