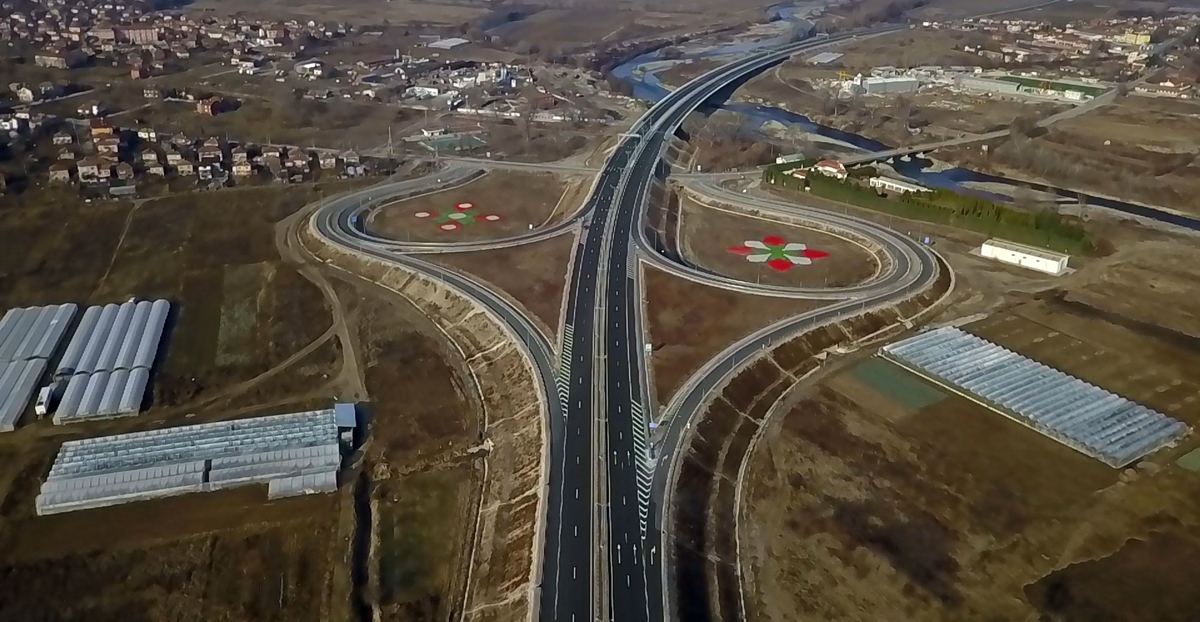 A further 23.6km of the Struma Motorway between Kresna and Sandanski, close to the border with Greece, opens on December 17 2018, Bulgaria's Road Infrastructure Agency said.
The section of the motorway is being co-financed by the European Union's Cohension Fund and Bulgaria's national budget through the Operational Programme Transport and Transport Infrastructure 2014-2020.
The official ceremony would be attended by Regional Development and Public Works Petya Avramova and Transport Minister Rossen Zhelyazkov, the chairman of the board of the Road Infrastructure Agency Svetoslav Glosov, members of Parliament, mayors and others, the agency said.
The section includes three road junctions – Kresna, Strumyani and Sandanski, 25 large facilities such as bridges and an overpass over the Sofia – Kulata railway line.
The contractor is a consortium of GBS Infrastructure, Putstroy 92, Glavbolgastroy and Geostroy, and the value of the contract is close to 281 million leva, VAT included. The construction supervision contract was awarded to Putinvestinzhering, with a value of 3.5 million leva with VAT.
The total length of Struma Motorway, from Daskalovo to the border with Greece, is 150km.
The motorway forms part of the Orient/Eastern Mediterranean Corridor, connecting Vidin to Kulata, and the traffic towards Greece uses this route. This road is also used as the shortest route between Western, Eastern Europe and the Aegean Sea, as well as a link between Europe and Asia.
Another stretch, from Blagoevgrad to Krupnik, a total of 12.6km is being built./IBNA
(Photo: Road Infrastructure Agency)