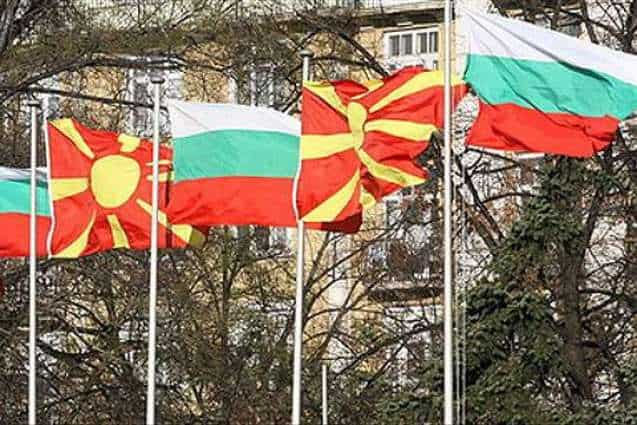 Tensions have risen recently with a unilateral suspension, according to Bulgarian Foreign Minister Ekaterina Zaharieva, of the Joint Scientific Committee on the settling of the history disputes between North Macedonia and Bulgaria, while she called for the commission not to be politicized and for it to support the work of diplomats.
Over time, Bulgaria has always been one of the most serious supporters of North Macedonia, Ekaterina Zaharieva said, calling on the political leadership of North Macedonia to respect the agreement signed and not to challenge it.
"Our goal is to recognize the common history, to celebrate together these heroes who have been recognized as Bulgarians, but fought for the ideals of Macedonia; we have to say that the problem is the language, which officially began with the Constitution of 1945 and is based on the Bulgarian language".
Zaharieva noted that "we do not question their identity, as we were the first to recognize the Republic of Macedonia. There is no legal rule for recognizing a nation and language".
As early as 1999, we had an agreement with North Macedonia, which was confirmed in the Treaty of Friendship, Good Neighborliness and Cooperation, signed a few years ago, in which we agreed on how to name their official language in accordance with the Constitutions and of the two countries. And that's the way we agreed on it. I want us to honor that, the minister added.
"Scholars can, of course, support the work of diplomats, but the work of the Commission must not be politicized. To be honest, the unilateral suspension of this Committee by North Macedonia seems like an attempt to politicize the Committee", Zaharieva said.
Brunbauer: "Bulgaria's demands are ridiculous"
In an interview with Nezavisen.mk, Austrian historian Ulf Brunbauer described Bulgaria's demands as ridiculous.
"True friendships mean accepting different views. If the Bulgarians want to be good friends with the Macedonians, why not start recognizing and discussing the war crimes committed by the Bulgarian occupation forces on the territory of North Macedonia during World War II? This is a much more important question than whether someone in the 19th century was called a Bulgarian or a Macedonian", says historian Ulf Brunbauer.
"As for whether or not North Macedonia belongs to the EU, the roots of its statehood and the age of its national identity and language are completely irrelevant. The Austrians did not exist as a separate nation before 1945, and now the Europeans are happy, and Germany has not imposed any requirement on the Austrians to rewrite their history before joining the EU. Thus, the current Bulgarian demands for History is ridiculous and an attack on freedom of expression", said Ulf Brunbauer, a well-known Austrian historian who teaches Eastern and Southeastern European history at the University of Regensburg in Germany. He is also the academic director of the Leibniz Institute for Eastern and Southeastern Europe in Regensburg.
Regarding the different interpretation of historical events, Brunbauer says that it is not objectification of the truth that is important, but the understanding of the truth from the other side. "It does not harm the Macedonians if the Bulgarians believe that Krste Misirkov is a Bulgarian and it does not harm the Bulgarians if the Macedonians claim that Gotse Delchev was a Macedonian". In his research, he focuses on the social history of the Balkans in the 19th and 20th centuries and the construction of nations. In "Ancient Nationality and the Eternal Struggle for Statehood: Historiographical Myths in the Republic of Macedonia", Brunbauer makes a cross-section of the history of the Macedonian nation./ibna