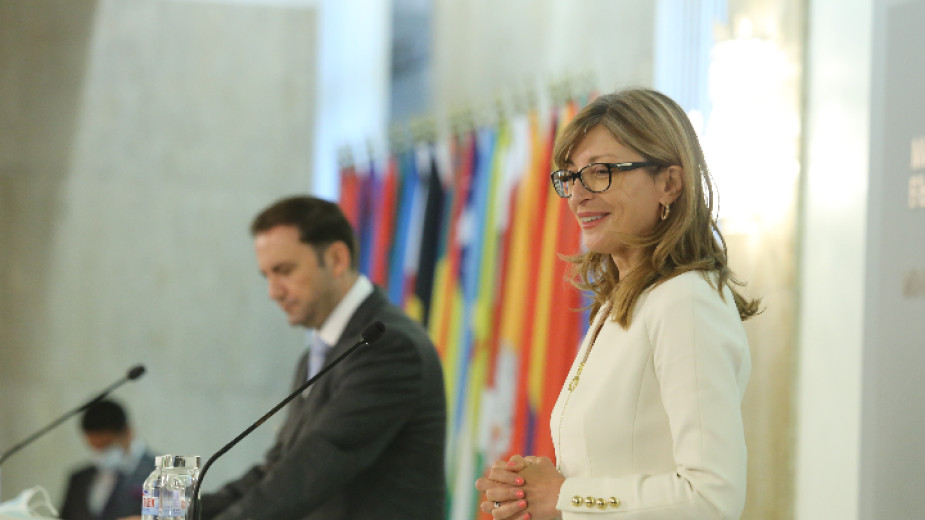 Τoday, Bulgarian Foreign Minister Ekaterina Zaharieva and North Macedonian Foreign Minister Bujar Osmani agreed at a meeting in Sofia that bilateral committees stemming from the 2017 Good Neighborhood Agreement would kick off their work next week.
This is the first meeting at the level of foreign ministers since the Joint Historical Committee stopped its work, due to the outbreak of the coronavirus pandemic, with Bulgaria meanwhile setting conditions to give the green light for the start of negotiations between Skopje and the EU.
"This visit restores the political dialogue after a long break. There were the elections and Covid-19. We shall restore the spirit of friendship and good neighborliness. We have proven to be a good neighbor and friend all these years. Future generations will not forgive us. We must return to what was agreed in 2017 ", said Ekaterina Zaharieva.
As she said, Sofia has recognized the modern realities in North Macedonia, so now is the time for North Macedonia to recognize the historical ones. She added that the road is paved with many reforms, the fulfillment of the requirements but also the attention to the national position of Bulgaria.
"I do not want to let the atmosphere in the media affect this meeting. Our neighbors must become EU members through reforms. We have time, but not much; the two committees will meet next week after a year-long break, Zaharieva added.
She and Prime Minister Boyko Borissov did not mention a possible blockade of North Macedonia during the meeting, but insisted that the country should make compromises. Zaharieva reiterated that Bulgaria has always supported the European integration of North Macedonia.
"I know that every news lasts for three days, but I will allow myself to remind you that Bulgaria is the country that, for the first time in 15 years during its first EU presidency, has raised the issue of the European perspective for the Western Balkans, and the enlargement signifies an important issue in the EU ", Zaharieva recalled. /ibna