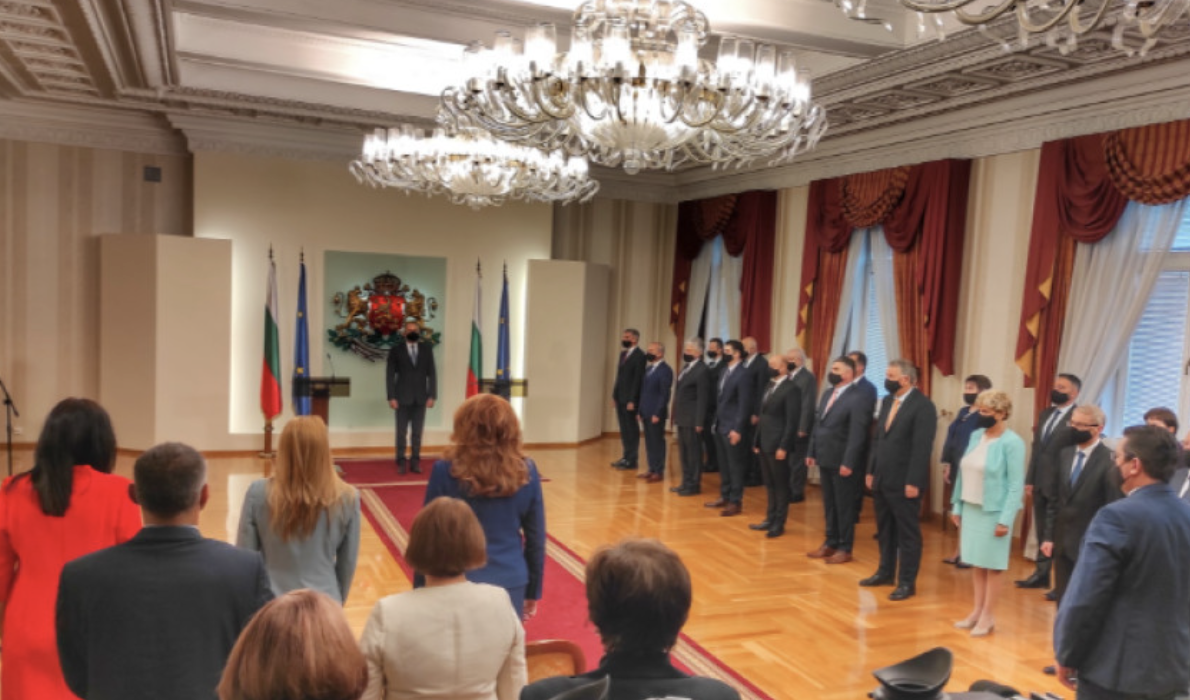 The President of the Republic of Bulgaria, Rumen Radev, presented the new caretaker government that will prepare and hold early parliamentary and regular presidential elections on 14 November. For the first time in Bulgaria, a caretaker government succeeds a previous, also caretaker, government.
"The caretaker government is a successful example, a step forward in overcoming the political prejudices that stop the country's development. You have restored confidence in the institutions. Unfortunately, the political class did not accept the model of the caretaker government and the messages of the society, said President Rumen Radev during his speech at the presentation of the caretaker government.
Continuing, the Bulgarian President noted that "the caretaker government held fair elections, reduced vote buying. The government exposed the heavy legacy, the oligarchic model of governance, the illegitimacy of major infrastructure projects, shed light on and thwarted many corruption projects and opposed the model of the conquered state. Achieved record economic growth – in terms of revenue and historically low unemployment. The government updated the budget, intensifying social policy for the most vulnerable. We updated pensions. The recovery plan is improving," Radev said.
"We protected the last virgin beaches on the Black Sea coast. We stopped the import and incineration of hazardous waste. The interim government is controlling the energy crisis. It controlled the chaos in the crisis with COVID-19 and organized monitoring training in school," the president noted.
You have proved that democratic interaction is possible, Rumen Radev pointed out and added: "This is an asset for the political future of the country. With your activity you have restored part of the Bulgarians' trust in the institutions."
Stefan Yanev remains Prime Minister in the new government, which is joined by three new ministers. Valeri Beltchev is the new finance minister, Daniela Vizjeva is the new economy minister and Hristo Alexiev is the new transport minister./ibna