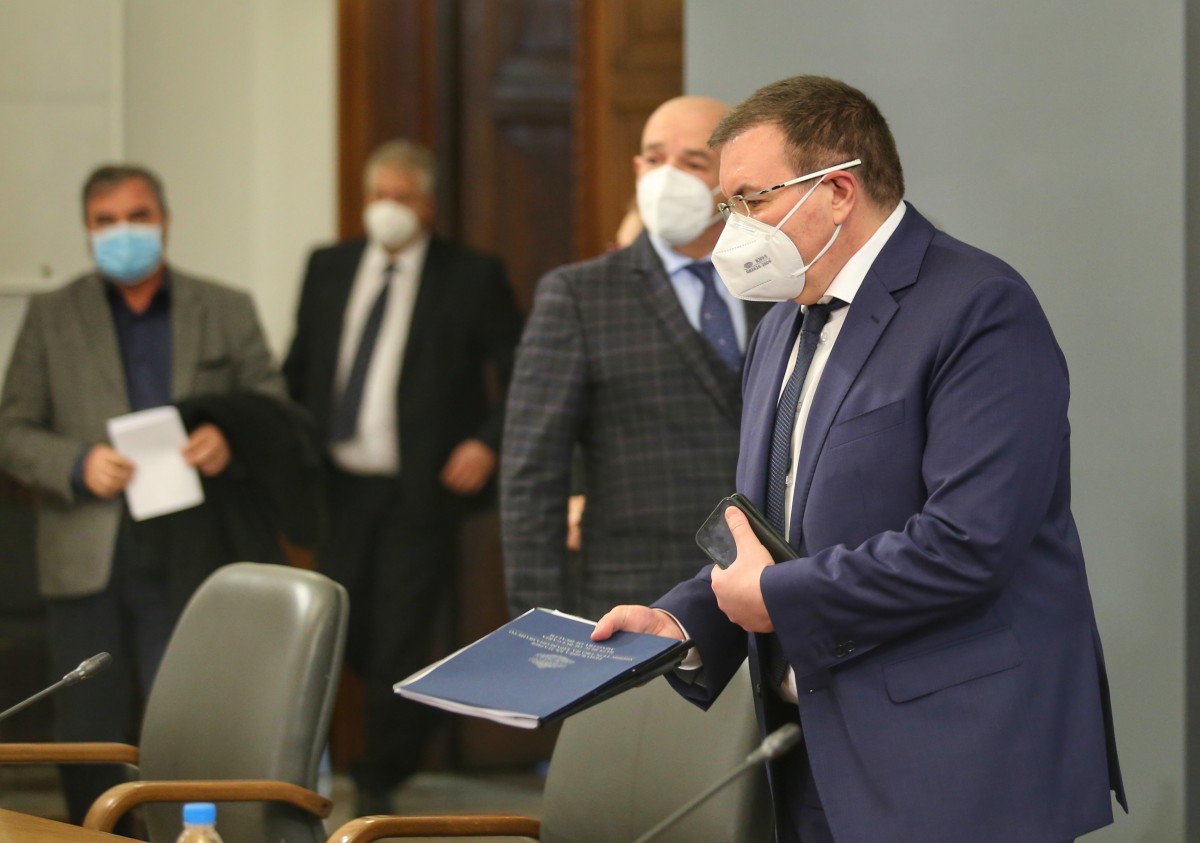 Bulgaria ratified the National Pandemic Preparedness Plan. This refers to a general strategem utilizing the recommendations of the World Health Organization for its preparation. This plan was established in the context of the state's fundamental program to address a specific pandemic, as Health Minister Professor Kostantin Angelov explained during the presentation of the plan at the briefing of the Council of Ministers, attended by members of the National Operational Group.
This plan constitutes the basis upon which specific pandemic plans are prepared to address specific diseases. Such outlines will be developed in the event the country faces other pandemics, said the Minister of Health.
It is useful to have such a plan, as it provides basic instructions on how to curb the pandemic and reduce the number of infected, provide vaccines in a short time and ensure the smooth running of the state, said Deputy Head of State Angel Kunchev.
Communicating with people is the key. You see the consequences when 30% say the virus is a hoax. If more than 60% of the population has not been vaccinated, we can not protect them from the dangerous virus, said Professor Kunchev.
The Minister of Health stated that by Thursday the Ministry of Health would develop a national vaccination plan against COVID-19, while announcing the appointment of a new Chairman of the Coordinating Council for Vaccines, Professor Dr. Krassimir Gigov.
Professor Krassimir Gigov has extensive experience in the organization of health care and is a member of the staff of the Military Medical Academy. He is a prominent figure in Algeria, where he organized the country's modern military medical service. Dr. Gigov has the necessary experience and field of action, he can rely unreservedly on the Military Medical Academy, its people, knowledge, logistics, said Professor Mutafchiiski.
The Minister of Health reiterated that the vaccines will not be imposed, but rather will be administered voluntary and completely free of charge.
It is the commitment of the Coordinating Council and the government that every citizen who wants to be vaccinated will be receive the vaccine whenever they want, the minister said, adding that by the end of the week they will be equipped with refrigerators to receive the first shipment of the Pfizer vaccine.
Four refrigerators will be delivered and will be fully sufficient for the first batch of vaccines, said Kostadin Angelov.
The amount spent to combat the pandemic so far exceeds 2 billion leva, while 80 million leva per month covers doctors's expenses on the front line, Angelov added. /ibna