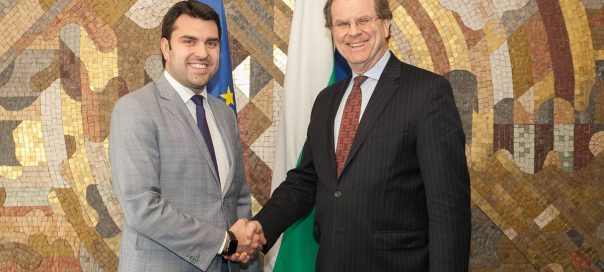 Bulgaria's Cabinet has adopted the International Holocaust Remembrance Alliance's (IHRA) definition of anti-Semitism and has appointed Deputy Foreign Minister Georg Georgiev as national co-ordinator for the fight against anti-Semitism.
This was announced after the Cabinet held a regular weekly meeting on October 18 2017.
The adoption of the IHRA's definition is an important step towards Bulgaria becoming a full member of the alliance. The IHRA decided in July 2017 to accept Bulgaria as a liaison country, making it the first country since 2009 to take this step towards full membership. Bulgaria was admitted as an observer country in December 2012.
The IHRA's working definition of anti-Semitism, adopted by the alliance in May 2016, is: "Antisemitism is a certain perception of Jews, which may be expressed as hatred toward Jews. Rhetorical and physical manifestations of antisemitism are directed toward Jewish or non-Jewish individuals and/or their property, toward Jewish community institutions and religious facilities."/IBNA
Read the full article on Sofia Globe
Photo: mfa.bg