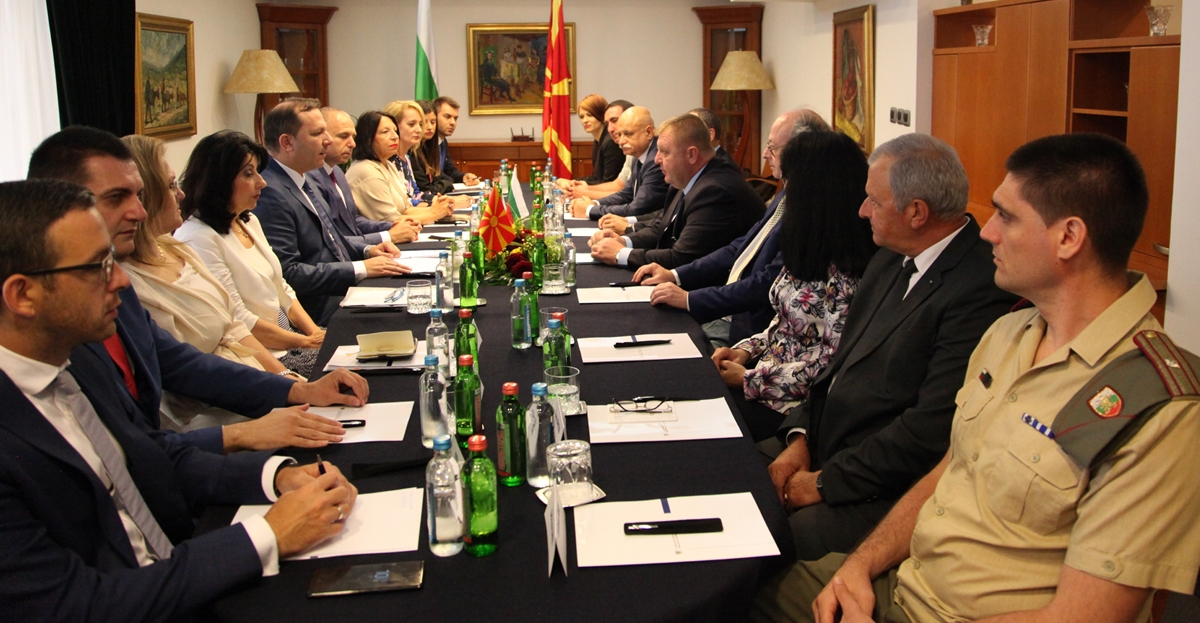 Bulgaria and the Republic of North Macedonia signed on July 23 a protocol on intergovernmental co-operation in combating trafficking in human beings, the Bulgarian government information service said.
For Bulgaria, the protocol was signed by the Deputy Prime Minister in charge of public order and security, Krassimir Karakachanov, and for North Macedonia, Deputy Prime Minister and Minister of Internal Affairs Oliver Spasovski.
The protocol, signed at a ceremony in Ohrid, provides for the exchange of information and co-operation in assisting victims of trafficking.
"The protocol is the latest agreement between the two countries after the signing of the good-neighbourliness treaty in 2017. Trafficking in human beings is a topic where the European institutions not only talk but do a lot because it is one of the crimes against the person," Karakachanov said.
He said that there had been co-operation in the same area between the two countries so far, and it was mainly through the ministries of the interior.
Karakachanov said that both the Zaev government and the Borisov government had done more in the past two years than all the other governments of the two countries in the past 20 years.
He said that in the Bulgarian government, the Republic of North Macedonia has a friend, a partner and a factor that will support its desire for European integration./ibna