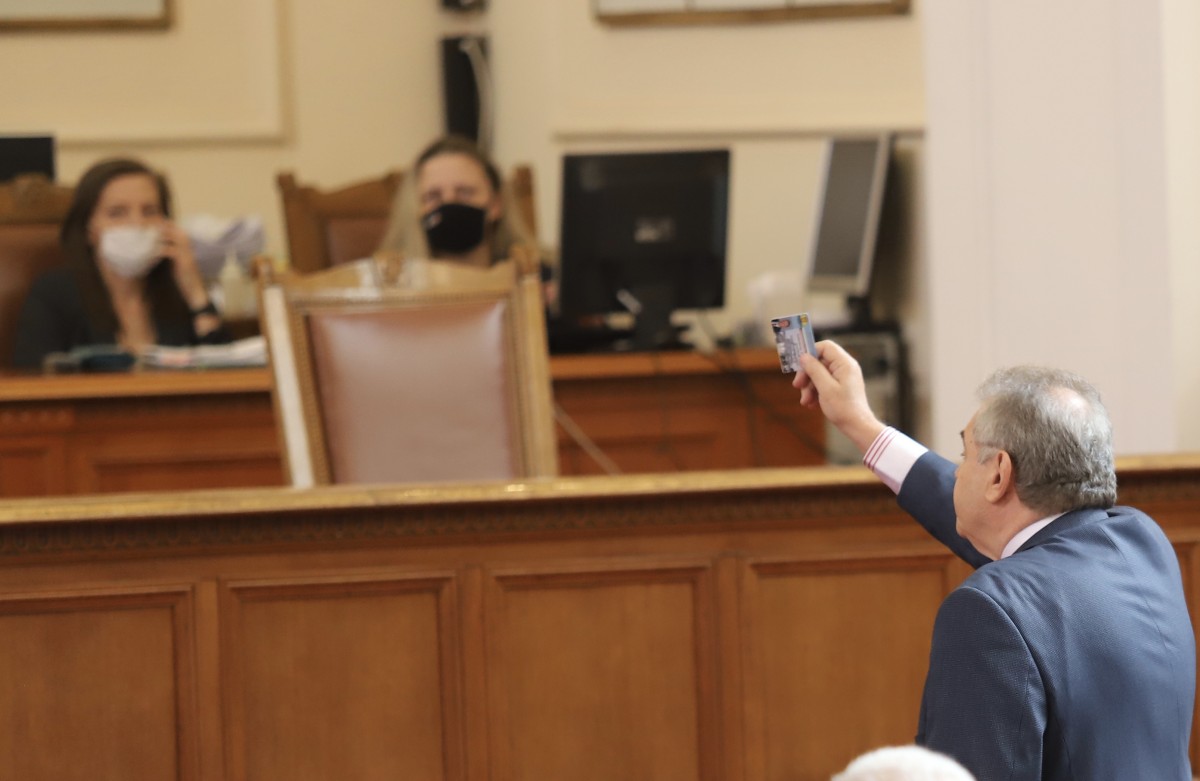 Once again, the parliamentary session began with strong disagreements over the mandatory use of protective equipment indoors.
Today, National Assembly Speaker Tsveta Karayancheva again urged lawmakers to wear face masks, as required by the decree of the Minister of Health, and even reminded that additional face masks were made available to MPs if they accidentally forgot their own. However, MPs without masks were again seen in the room.
For his part, United Patriots MP Slavtso Atanasov called on the President to "take action" against two of his colleagues, who were clearly unwilling to comply, referring to Ataka's Pavel Shopov and BSP's Alexandar Paunov.
"We all have to wear masks, but I don't think it is right to start a meeting every morning with someone counting colleagues who don't have masks. There is the Regional Health Inspectorate (RHI) for this project, which strictly monitors and creates the necessary actions. It is not your job to constantly announce which MP is without a mask", said Georgi Svilenski from the left.
"Apart from the importance of the work we are doing here, the health of the MPs and the people they meet in their constituencies is also important. Mr Paunov and Mr Shopov, please put on your masks, "said Tsveta Karayancheva, calling on non-compliant lawmakers for the third time, warning to contact the health authorities.
Opposition leader Aleksandar Paunov not only did not wear his mask, but also demanded that the leadership of the parliament be fined for not keeping the required distance by more than half a meter, according to Ananiev's order. According to Paunov, the legislature (National Assembly) does not even fall into the category of public spaces, as it has a controlled access regime to the building.
"If the RHI comes and fines us, we will appeal to the court", he said, creating a situation that is not in line with the European Parliament./ibna