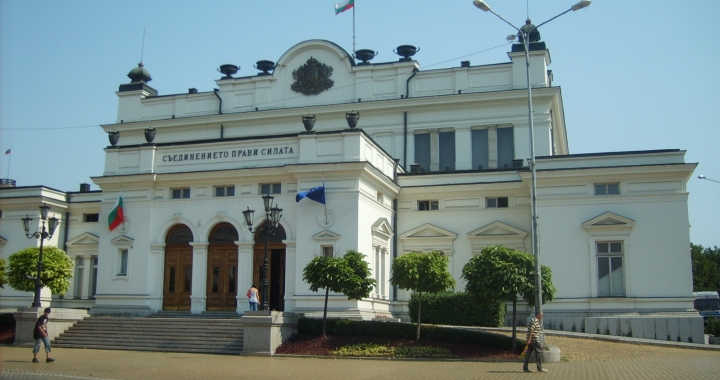 By Clive Leviev – Sawyer of The Sofia Globe
Bulgarian President Rossen Plevneliev was scheduled on May 23 to hold consultations with the four parties that won seats in Parliament, while embarking on the constitutional ritual of handing over mandates to form a government, that was expected to result in a cabinet headed by the socialist candidate for Prime Minister, Plamen Oresharshki.
Boiko Borissov, whose centre-right GERB party ran Bulgaria from 2009 to 2013 and won the largest number of seats in the May elections – but insufficient to govern alone and politically unable to form a governing coalition – was to be first to be offered a mandate to govern.
But Borissov said that he would immediately return the mandate.
The constitution allows each party offered a mandate a week to complete its attempt to propose a government, but Borissov, acknowledging the political reality that he has found himself facing, said that he would not attempt to do so.
In turn, the mandate will go to the party that ran second, the Bulgarian Socialist Party.
With the Movement for Rights and Freedoms, the BSP has 120 seats out of 240 in Parliament and with ultra-nationalists Ataka having signalled a strategy of withholding votes from both sides, for now it appears that the BSP-MRF will be certain of winning endorsement in Parliament for its cabinet, and possibly being in an unassailable position against a no-confidence vote.
The socialists plan a "programme" cabinet that BSP leader Sergei Stanishev describes as being "political-expert" meaning a mix between political figures – several expected to be recycled from socialist governments of the past – and "experts".
Bulgarian-language media reports ahead of the May 23 political consultations and ritual of handing over of mandates said that the BSP would not put to Parliament structural changes to the portfolios of the cabinet, but would proceed with the same portfolios of the GERB cabinet.
This is reportedly because the socialists are in haste to get their government in place and want no delays, even though senior people in the BSP believe that some ministries should be restructured.
The Movement for Rights and Freedoms, the party led and supported in the main by Bulgarians of ethnic Turkish descent, was expected to get some cabinet seats but unlike the previous 2005 socialist-led tripartite coalition, there was to be no strict formula for allocating seats among supporting parties.
This also obviates the MRF and its political "arch-enemy" Ataka having to be seen as serving around the same cabinet table. Ataka is not expected to be given any cabinet seats.
Ataka or people close to it could be given other official positions, again without any formal link to participation in a governing coalition. Earlier, at the first sitting of Parliament on May 21, Ataka leader Volen Siderov said his party would vote neither for a GERB or a BSP cabinet.
Meanwhile, the caretaker cabinet headed by Prime Minister and Foreign Minister Marin Raykov, which has been in office since March 2013 when the resignation of Borissov's administration took effect, scheduled its own news conference for the afternoon of May 23.