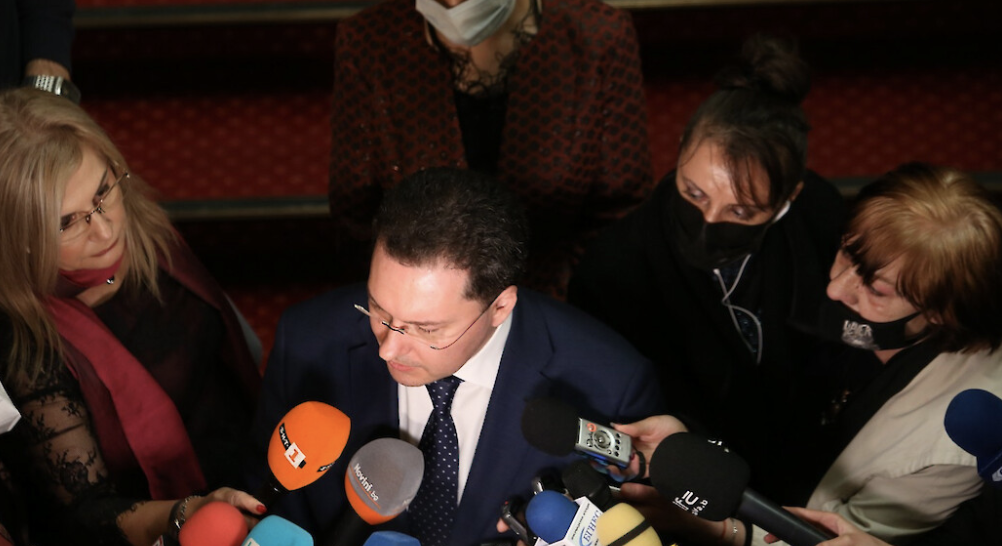 "Systemic parties are a dynamic construct, behind them hid Bulgarian voters, many of them. Refusal to engage in dialogue is not a viable political choice," GERB-SDS Prime Minister-designate Daniel Mitov told reporters in parliament after party "There Is Such A People" rejected the call for consultations on forming a government.
"Tomorrow morning, the GERB Executive Committee will take a decision on the mandate. We will not return the mandate today, we will decide on what to do tomorrow," Mitov said.
"The danger is that we will find ourselves in a situation where there will be no stable government and the Bulgarian people will not know what to expect. There will be no predictable political process," said Daniel Mitov.
He stressed that it is possible that at tomorrow's meeting of the GERB Executive Committee some will express the view that the Council of Ministers should be voted in plenary, although it did not receive preliminary assurances of support. I do not know what the dynamics will be, we will decide and let you know," Mitov told reporters.
Asked which cabinet would support GERB with the mandate to the other parties, he replied, "The question is what they will generally propose. We have no information. We have no information about what the other parties are doing. All we know is that they are having some backstage conversations. Who are they? Who guides them? Which names are suggested? Nobody knows! They would cry in the background all the time, and now they have dominated everything." /ibna