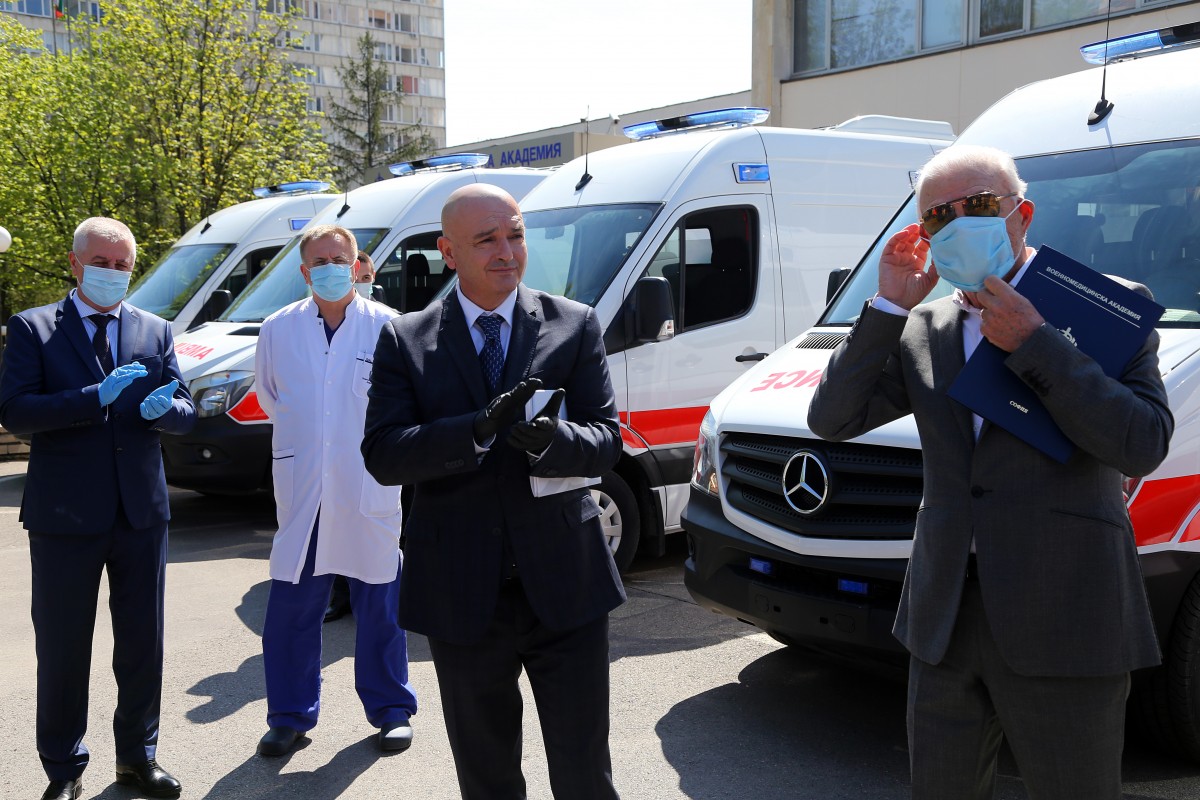 The decision to lift the state of emergency is a political issue and I cannot comment on it, said today the Director of the Military Medical Academy (SIA) and Chairman of the Task Force for COVID-19, General Ventsislav Mutafchiiski, during the reception of the donation of 6 ambulances from businessman, Petar Mandzhukov.
"Apart from the framework of the donation event, I will be very brief; these are political questions that I cannot answer", said Professor Mutafchiiski on the issue of lifting the state of emergency.
Addressing the ambulance donor Petar Mandzhukov, the CIA Director noted that he is traditionally one of the hospital's largest donors.
"He was one of the first people to contact when the COVID-19 pandemic occurred, wishing to make a very large donation, and as you can see, it is already a fact", Ventsislav Mutafchiiski explained.
The two discussed exactly what the hospital needed. "We have always been discussing the donation with Mandzhukov, guided by a principle – to have a long-term benefit for the Military Medical Academy", said the president of the operational center.
The donation ambulances are equipped with high-end resuscitation equipment, with Mutafchiiski expressing his great appreciation for the donation, as handling an incident in the first ten minutes and how to deal with it in the first hour is very important.
"My example can be followed. I would like the wealthy citizens of Bulgaria, who managed to use mass privatization and acquire large businesses, to turn their face to society. That is my message", said Petar Mandzhukov, who handed over the documents to the six ambulances./ibna