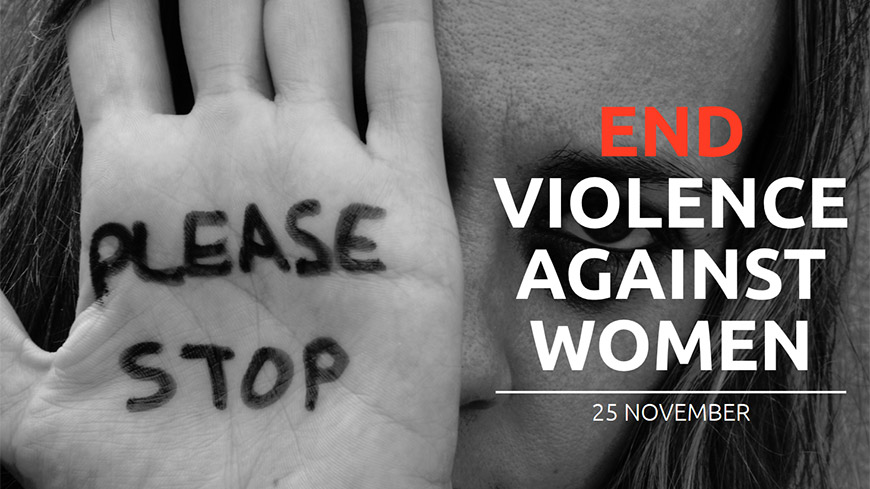 The UN General Assembly, by decision of 17 December 1999, declared 25 November as the International Day for the Elimination of Violence against Women in an effort to highlight it as a major global issue. This day had been established since 1981 by women's organizations, in commemoration of the horrific murder of the three Mirabal sisters, political activists from the Dominican Republic, by order of dictator Rafael Trujillo on November 25, 1960 and is dedicated to all women who have suffered or continue to be subjected to any form of violence (physical, psychological, economic, sexual, etc.) worldwide.
In Bulgaria, the International Day for the Elimination of Violence against Women will be celebrated with a series of initiatives for 16 days until December 10, which marks the Human Rights Day. The initiative was launched by a team of the Bulgarian Fund for Women. The initial event kicks off today on November 25 at 18:30, with the online premiere of the first of its kind album "The Eternal Successes of Bulgaria". The titles included on the album are some of the most beloved Bulgarian pop and rock songs – "My own male girl", "The pain on the left". "To long for you", "Wealth". In reality there is no music; the title is deceiving, but certainly captures the audience's attention.
"The 11 'hits' sound in the way they are heard by millions of women in Bulgaria and in a way they have not been heard on the radio, for example. They are monologues of rapists to their female victims. They are performed by actors, but the words are authentic. They are expressions of humiliation and mockery towards women, which show how love sometimes turns into aggression. The texts describe cases of different types of violence. Unfortunately, anyone can see the reflection of one of their acquaintances or friends in them", said Gergana Kucheva, a spokeswoman for the Bulgarian Fund for Women. In a special event, the recordings will be uploaed on the organization's Facebook page and will be available to play online, while they will also be released on vinyl.
The mission of this project is to shed light to the gloomy statistics – every two weeks one woman is killed while listening to similar monologues. Every year more, than 1 million women in Bulgaria of all ages fall victims of violence. Dozens of Bulgarians are killed every year by their current or ex-husbands or partners and by the pandemic, called violence against women.
The Bulgarian Fund for Women wants to draw society's attention to another worrying event – cases of violence against women are often underestimated, silenced and even tolerated. Is it a matter of mentality, upbringing or lack of empathy? Whatever the reason, it could probably be overcome with the will and efforts of all of us. /ibna
Source: BNR