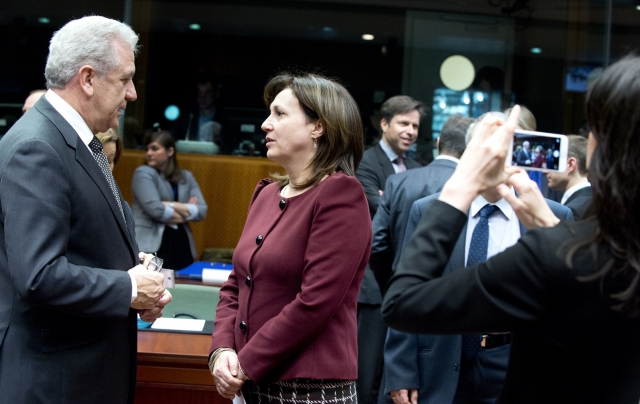 Nicosia, July 16, 2015/ Independent Balkan News Agency
By Kyriacos Kyriacou
Bulgaria could join Britain and other EU countries outside the euro zone opposing the use of their funds to provide short-term bridge financing for Greece ahead of a third bail-out agreement, Deputy Prime Minister Roumyana Buchvarova hinted on July 16.
Buchvarova said that the country's Cabinet was yet to discuss its position on the issue of European Financial Stability Mechanism (EFSM) money being used for the bridge loan, but said that the current disposition was "not positive".
"We have followed all EU rules strictly and believe that countries like Bulgaria, which have followed this direction despite numerous difficulties, neither have possibility, nor should help countries that have not followed the rules," Buchvarova said.
She said that Bulgaria's official position, once the issue is discussed, would be made public by Prime Minister Boiko Borissov.
Earlier on July 16, the head of Parliament's budgetary commission Menda Stoyanova said that the National Assembly was ready to follow the lead of the Cabinet on this issue.
"I think that the Prime Minister and Finance Minister [Vladislav Goranov] have made their position known. I think Parliament would back them, if the need arises," she said, as quoted by Bulgarian National Radio.
It was unclear which Borissov statement she was referring to, however, as Borissov has criticised in the past the preoccupation of EU institutions with Greece, but also said last week – prior to the weekend summit that led to the agreement on a third bail-out for Athens – that Bulgaria was ready to help its southern neighbour with "humanitarian aid".
Bulgarian officials have mostly remained on the sidelines of the heated debates about Greece's future in recent months because the country is not a member of the euro zone, although it is bound to join the common currency at an unspecified time in the future by the terms of its accession treaty.
In recent years, Bulgaria has met all the macro-economic pre-requisites to join the euro. Sofia would only need to amend some laws regarding its central bank and be allowed into the Exchange Rate Mechanism (ERM2) – seen as a formality because the Bulgarian lev is already pegged to the euro – but there has been no political will among other euro zone countries to do so.
(Bulgarian Interior Minister and Deputy PM Roumyana Buchvarova speaks to European commissioner for home affairs Dimitris Avramopoulos during a EU summit on migration in March 2015. Photo: EC audiovisual service)