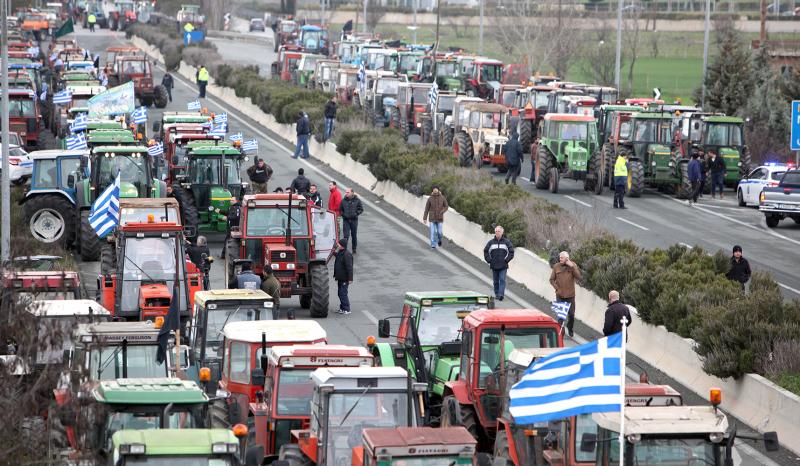 Sofia, February 3, 2016/Independent Balkan News Agency
By Clive Leviev-Sawyer of The Sofia Globe
Bulgaria's Foreign Ministry issued a travel warning on February 3 in connection to the planned general strike in Greece on February 4, as well as the continued difficulties at the border crossings between the two countries, prompted by the escalating blockades by Greek farmers.
Travellers were advised to avoid places that might see large protest marches, as well as stay up to date on traffic information in order to avoid congestion caused by any road closings.
The ministry said that the general strike on February 4 and 5 would impact certain services – such as fuelling stations shutting down, while hospitals would work with only skeleton staffs. In terms of road blockades, the ministry said that "there is no prospect of easing of road situation after February 4."
The travel advisory comes as Greek farmers blockading border crossings with Bulgaria further reduced the flow of traffic on February 3.
Hundreds of farmers have been blocking, almost daily, border crossings between the two countries in recent weeks, protesting against pension reform plans, which envision reducing tax breaks for farmers. Earlier this week, the farmers began refusing to allow freight lorries through, except during very narrow time windows, which has caused the formation of extensive queues on the Bulgarian side of the border.
But on February 3, even cars and buses, which made it through mostly undeterred in previous days, have been prevented from crossing the border at the Ivailovgrad, Koulata-Promachonas and Ilinden-Exochi checkpoints, Bulgarian National Radio (BNR) reported.
According to BNR, the European Commission has not been formally notified by Bulgarian authorities, although Foreign Minister Daniel Mitov said that such an option was being considered. Speaking to private broadcaster Nova Televisia on February 3, Mitov said that Bulgaria wanted to avoid using drastic measures to deal with the situation.
The border crossings blockade was also discussed by the two heads of government, Bulgaria's Boiko Borissov and Greece's Alexis Tsipras, during a phone call on February 2, with the Bulgarian prime minister asking his counterpart to "ensure a corridor for transit traffic", according to a Bulgarian government statement.
Photo: Topnews.gr