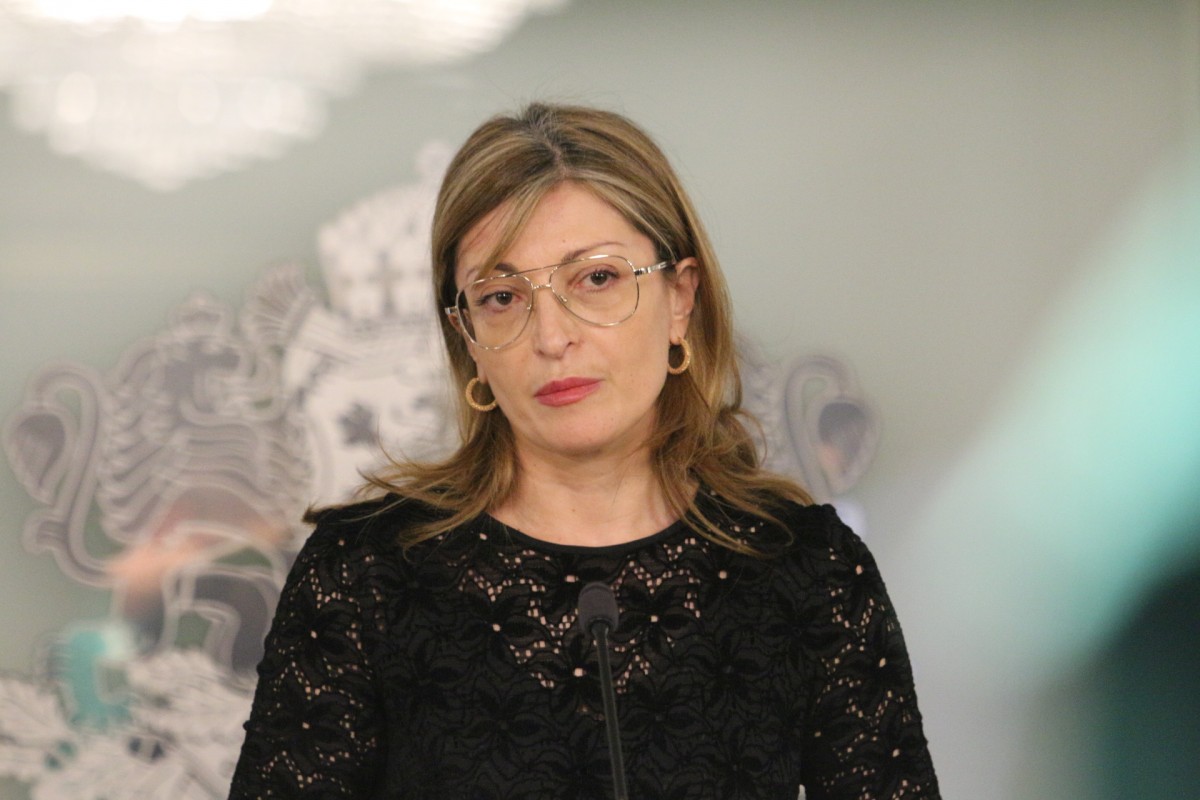 Bulgarian Foreign Minister Ekaterina Zaharieva shut down allegations made by the Russian Ambassador, who claimed that Bulgaria submitted to its bosses regarding the recent spy case.
Russia's ambassador to Bulgaria Eleonora Mitrofanova, called upon to comment on Monday afternoon on a recent espionage scandal for Russia by Bulgarian military intelligence officials and the deportation of two Russian diplomats by Bulgarian authorities, stated the following:
"Obviously, Bulgaria had to show its loyalty to the bosses. Unfortunately, this is the level of such scandalous cases, it is surreal. That is why there are clear countermeasures in diplomacy and your own diplomats will leave Moscow. However, no one feels better after all this. The most important thing is for Bulgarians to think on behalf of Bulgaria instead of carrying out foreign orders; To maintain friendly relations with everyone and benefit from everyone. Because we are constantly wondering whether Bulgaria is on the side of the EU, the US or Russia."
Making an appearance on bTV on Tuesday morning, Deputy Prime Minister and Foreign Minister Ekaterina Zaharieva said she would respond calmly to the Russian Ambassador's statements.
"I will respond calmly. I do not know, however, who the bosses are the Ambassador is referring to. We are not dogs or a pet. The ambassador probably has in mind days of the past when we were members of a different alliance," Zaharieva said.
"Bulgaria is a sovereign state and its institutions make decisions independently. I can say with certainty that we seek to maintain friendly relations with everyone and I agree with her on that. But we expect the same friendly attitude from the other side," Zaharieva said, describing the Russian diplomats' actions as "unacceptable" and "incompatible with the Geneva Convention."
She adamantly denied the execution of foreign orders and instructions, stressing that this is not the first case of espionage attempt by Russia.
Finally, Zaharieva stressed that no other espionage attempt has been detected in Bulgaria by a foreign state.
Moving on to other issues, the Bulgarian Minister noted that "no talks have been held with me to become Prime Minister."
Referring to the April 4 Elections, she stated that "we had a normal electoral process. Bulgaria has not had a one-party government for years. A coalition ruling is not a nature wonder, we must adapt to a coalition government. In Western Europe there are governments comprising 7-8 parties," Zaharieva commented.
She added that the Bulgarian President supported the protest parties, "but the question is to what extent they are protest parties. The counter-feeling of hatred is not a constructive feeling, this is obvious. It is easier to criticize when you are not responsible," Zaharieva added.
The vote in parliament in 2019 showed that Bulgarian society and the parties share similar positions on the issue of the Republic of North Macedonia. Some of the parties outside parliament at the time, such as "Yes, Bulgaria!", have written in their program on the Republic of North Macedonia a plan similar to the one we actually proposed," Zaharieva said commenting on Bulgaria's relations with North Macedonia. /ibna