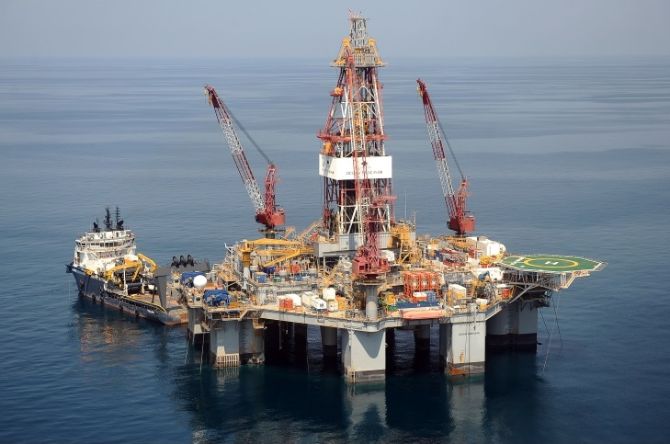 Sofia, May 5, 2015/ Independent Balkan News Agency
By Clive Leviev-Sawyer of The Sofia Globe
Bulgarian Parliament's energy committee chairperson Delyan Dobrev met with officials from ExxonMobil to invite the company to bid on the two Black Sea offshore exploration licences made available by the Cabinet, according to a statement by Bulgaria's ruling party GERB on May 5.
Dobrev, who is a former economy and energy minister and one of GERB's lead spokespeople on energy policy, met with Stacey Weltmer, ExxonMobil exploration manager for Europe and the Caspian region, during his visit to Houston, Texas, for the Offshore Technology Conference oil industry event.
The statement quoted Weltmer as saying that ExxonMobil is taking the prospect of bidding in the tenders seriously and was in the process of studying the tender documents.
Bulgaria's government opened new tenders to award five-year exploration licences for the Teres 1-22 and Silistar 1-14 offshore blocks on the Bulgarian Black Sea shelf last month, with bids expected in late September.
ExxonMobil already has one exploration licence in the Black Sea, in the Romanian economic area, where it is now drilling for gas together with Austria's OMV. The company also reportedly put in a bid for Bulgaria's Khan Asparouh 1-21 block in 2012, which was awarded to a consortium between French energy firm Total, OMV and Spain's Repsol.
Romania's offshore gas reserves have been estimated at between 40 billion and 80 billion cubic metres of gas. Bulgarian officials have said in the past that comparable reserves on Bulgaria's sea shelf would go a long way towards ensuring Bulgaria's energy independence.
Bulgaria imports most of its natural gas from Russia a Gazprom subsidiary and the issue of gas imports prices has always been a sensitive one for Bulgaria. Although Bulgaria secured a price cut in November 2012 in exchange for its agreement to join the South Stream pipeline project, relations have been strained by Sofia's insistence on adhering to EU's Third Energy Package regulations, which Moscow blamed for the cancellation of the pipeline in December 2014.