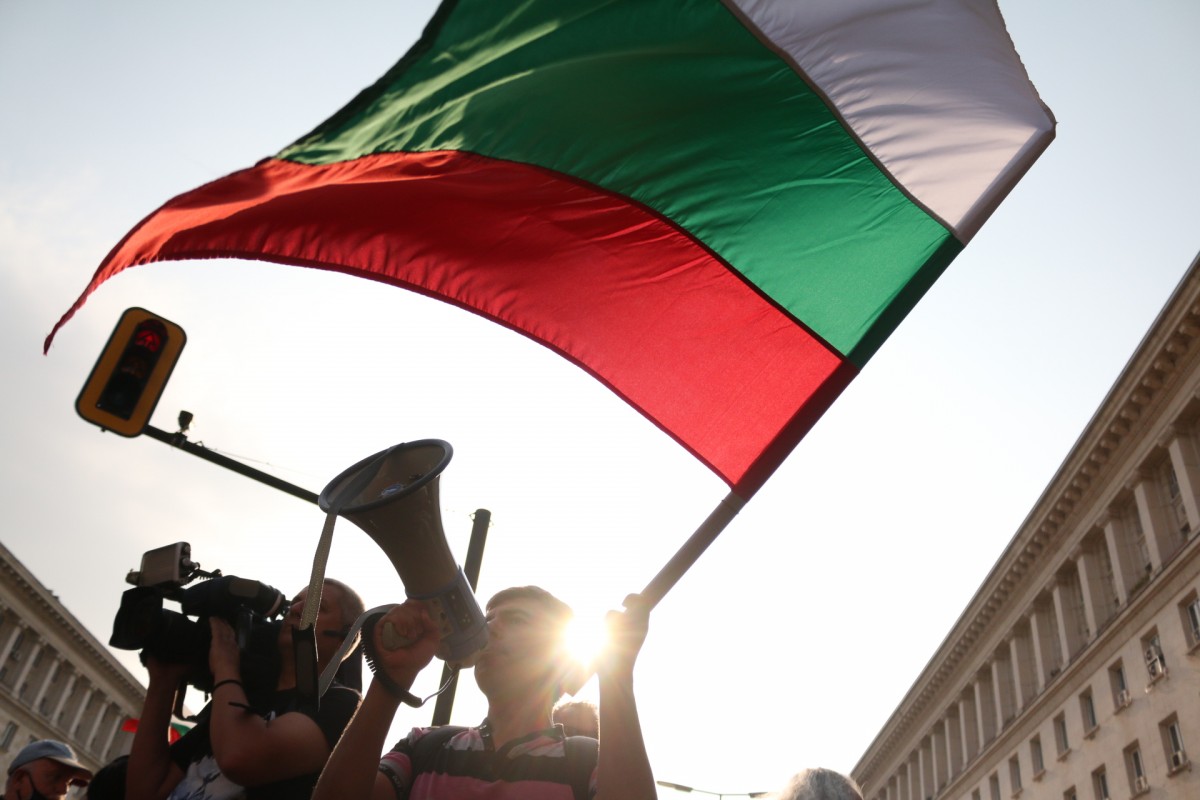 The SDIA (Sofia Directorate of Internal Affairs) is investigating allegations of police arbitrariness. This was announced in an emergency briefing by the director of SDIA, Georgi Hadjiev.
Investigations will be completed within 1 month. "In the event of any disciplinary misconduct by employees, disciplinary action will be taken", said the director of SDIA, who assured that the data from the investigation will be presented to the public as soon as it is completed.
Hadjiev added that Dimitar Pedev, who complained of police violence and was admitted to Pirogov Hospital, was not beaten in the columns of the Council of Ministers, but was arrested in the area of ​​the Eagle Bridge.
The arrest was made because he was accused of "indecent behavior and extremely rude treatment and insulting police officers and other citizens", according to Hadjiev, adding that all actions taken were legal.
Also present a the extraordinary briefing were police officers who were injured during the violent episodes.
According to police, the protesters were also present at the protest, but SDIA did not want to divulge operational information on them.
"Our message to all is – protest, but calmly. Express your opinion in a democratic way. Do not succumb to the provocations of the rude provocateurs", called for his part the deputy director of the Sofia police Anton Zlatanov.
He went on to say that he finds himself in a difficult position every time an order must be given to change the police intis that are there to protect the demonstrations, to riot police. "We do not want this. We want every event to be held only with police officers in yellow vests", he added./ibna