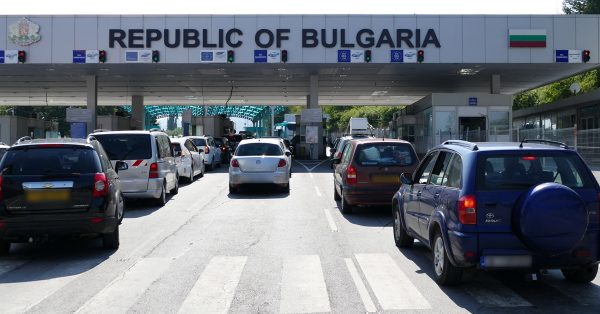 There is a lot of movement at the Bulgarian border crossings between Turkey and Romania, specifically on the truck lane. In addition, there have been restrictions on arrivals from destinations identified as at risk for coronavirus.
At the border with North Macedonia, travelers arriving from hazardous destinations will only enter North Macedonia via the Gyueshevo – Deve Bair border crossing point.
At the border crossing of the Danube bridge from Vidin to Romania and at the Kardam crossing point, traffic is heavy at the freight exit.
Foreigners, including Bulgarians, traveling to Romania from Italy, China, Iran and South Korea, regardless of the type of transport with which they travel, will be subject to a mandatory 14-day quarantine upon entry. Consignments above 3.5 tonnes are exempt from traffic restrictions. The above measures and restrictions will also apply to maritime and inland waterway transport, authorities have announced.
At the border with Serbia, a temporary ban from entering the territory of Serbia was decided for foreigners from Italy, the People's Republic of China, South Korea, Iran and Switzerland. The ban applies to all travelers, including foreigners crossing Serbia. From 08:00 on 12 March 2020 until the review, the transit of persons and vehicles through the Oltomantsi, Strazimirovci and Bregovo border checkpoints is suspended and diverted to the Kalotina border station for transport to and from Serbia.
Traffic is without problems on all crossing points on the Greek-Bulgarian border at Kulata.
At the border with Turkey at the Kapitan Andreevo and Lesovo crossing points, there is a lot of traffic at the truck lane"./ibna