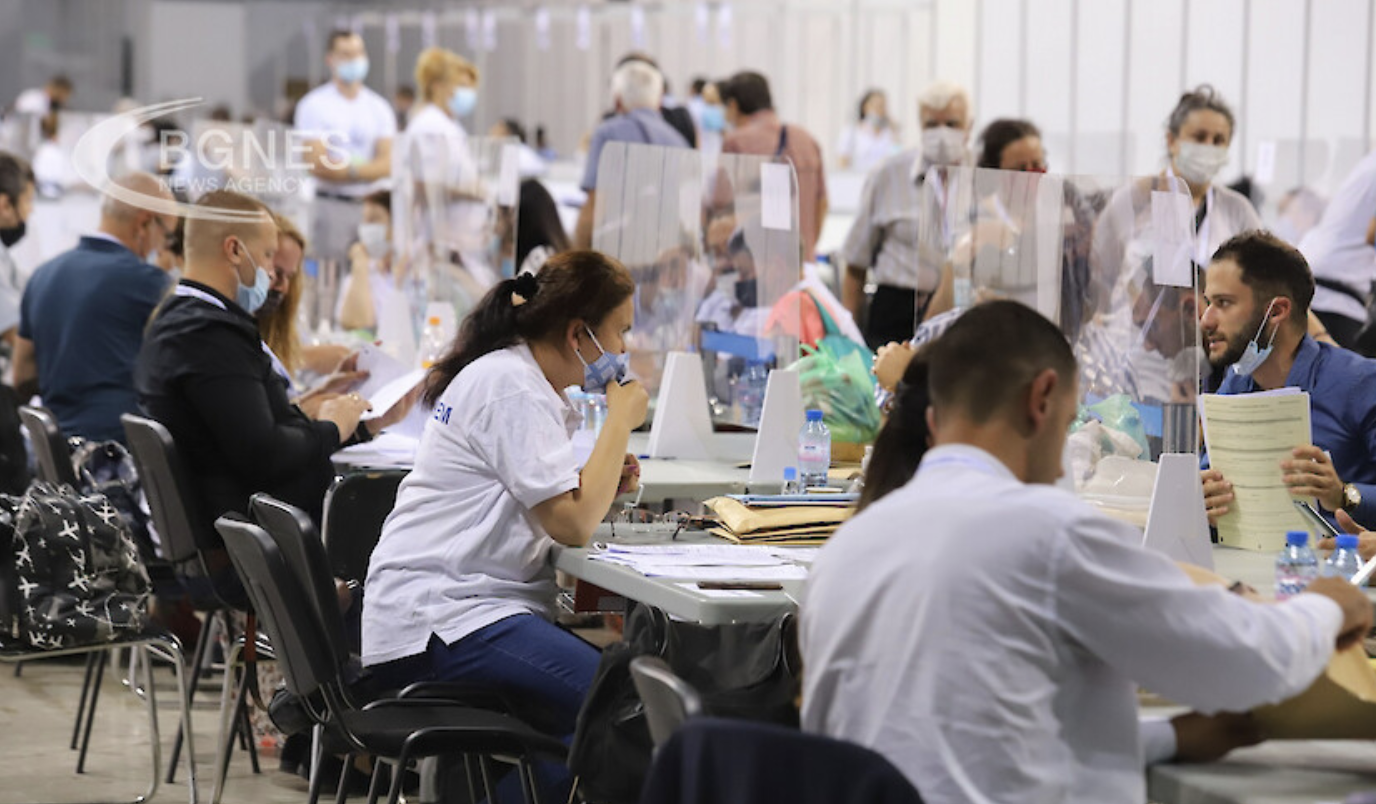 Bulgaria is on the brink of its third consecutive early parliamentary elections and regular presidential elections. The election campaign is in the home stretch with the latest poll giving GERB the lead in the upcoming parliamentary elections, with 23.8 percent, according to a self-financed poll by Exacta Research Group. According to the poll, conducted between October 29 and November 5 among 1,025 Bulgarian adults in 91 settlements, the race between the Bulgarian Socialist Party BSP and Continuing Change is hotly contested. Their margin is half a percent in favor of the newly formed party. The poll ranks There Are Such People in fourth place with 12.5 percent, followed by the minority MFR with 9.5 percent and Democratic Bulgaria with 9.2 percent.
As for the presidential election, incumbent President Rumen Radev and Professor Anastas Gerdjikov are the sure contenders in the second round. According to the poll, the election would be in favour of the incumbent head of state with 63.5% against 36.5% for Gerdjikov.
According to Radio Bulgaria, which contacted analysts, they made an analysis of the voters' behavior showing in public.
"This is a campaign of monologues and, unfortunately, they are very angry monologues," political scientist Ognian Minchev told BER in an interview. "Apart from marginal faces, whose presence on the air of national and public media is due to the change in the Electoral Code that allows it, the people's choice is hindered by the hard hatred between a large part of the main candidates. They are not perceived as opponents who should be ruling the same country, but they express themselves about each other in a way that speaks of open hostility between them. This behaviour of politicians legitimises the polarisation of society, intensifies anger and hatred, tendencies to conflict and unwillingness to seek agreement."
The Covid-19 pandemic has certainly contributed greatly to the irritation of the already divided Bulgarian society, but the virus that has been among us for almost two years should not be blamed for this phenomenon alone. Social anthropologist Strahil Deliiski explained that this is a problem that has many dimensions.
"The most important of them, in my opinion, is the lack of solidarity. The feeling of empathy for the other person, the feeling that I and the person opposite me have an equal right to talk and think, is eventually lost. A disintegrating society cannot give birth to collective meanings and shared values, because it is made up of many small groups that produce their own meaning, and the whole sense of sociability is lost. We live either as units or as part of small warring tribes."
Whether the fatigue of the nearly a year of political and health instability in which we live will affect Bulgarians' motivation to vote remains to be seen on election day.
"I would like to remind you that about half of the citizens do not vote regularly," political scientist Slavi Vasilev says of BER. "This is a diagnosis primarily for our political system. Since half of the citizens do not choose to go to the polls because they do not see the point, this should raise the big question, what is the Bulgarian political system and why does it not arouse the interest of half of the population?"
Slavi Vasilev adds that those who go to the polls will vote based on their beliefs. Some of them have already found a party that is close to their ideals. And if a government is formed after the November 14 vote, it should again be with the participation of the so-called parties of change, the political scientist analyses./ibna