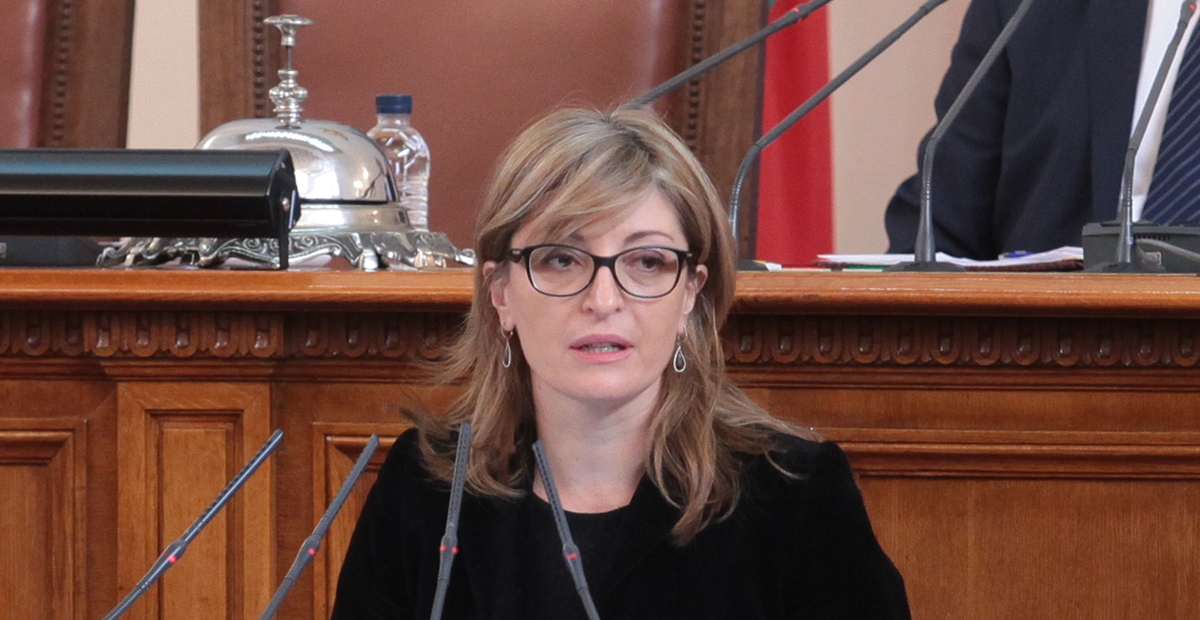 "In reality, we have no mechanism. We have no missions, no reports – oral, written or anything else. We do not send information. The European Commission must complete the process and make an official decision", Foreign Minister and Deputy Prime Minister Ekaterina Zaharieva said on Judicial Reform.
Zaharieva took part in Friday's parliamentary check, where in response to a question from the opposition, in which the Socialist Party (BSP) asked to know why the European Commission has not yet officially announced the abolition of the co-operation and evaluation mechanism.
"I strongly believe that Bulgaria's ambition to establish the rule of law began long before the establishment of the Cooperation and Evaluation Mechanism. I strongly believe that this ambition should be a priority for the government of the country, whether this mechanism exists or not. Reforms should not be done for the sake of Brussels, Berlin, The Hague or Paris, but for the benefit of the Bulgarian people. It should not be imposed only from outside", Zaharieva said.
According to her, over the years several governments, various members of parliament and the judiciary have made great reform efforts towards this direction, which is being assessed by the committee's reports.
"The Commission's positive assessment was confirmed by the European Parliament after discussions in the relevant committee in December 2019. President David Sasolli then sent a letter to the European Commission in support of the termination. The Council also expressed its opinion, which is taken into account in a report by the Finnish Presidency", Deputy Prime Minister Zaharieva recalled and proposed that this period coincided with the start of the new commission's mandate and the situation with the epidemic further delayed the official decision to reject the mechanism.
"This does not change our ambition to continue to implement the planned additional reforms, which go beyond the indicators of the Cooperation and Evaluation Mechanism itself", Zaharieva assured./ibna