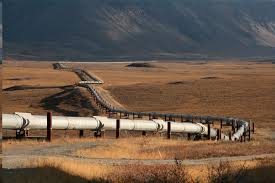 Sofia, June 22, 2015/ Independent Balkan News Agency
By Clive Leviev-Sawyer of The Sofia Globe
Bulgaria was hoping to receive a Russian answer to its proposal to build a gas hub in the country by late-July, at the next meeting of the intergovernmental working group on energy issues, Bulgaria's Energy Minister Temenouzhka Petkova told public broadcaster Bulgarian National Television on June 22.
Petkova attended the St Petersburg international economic forum last week, where she met with Russian counterpart Alexander Novak to present the Bulgarian proposal. She said that the Bulgarian delegation was given reassurances that Russia would examine the proposal, which she described as an "encouraging sign".
Bulgaria's gas hub proposal dates back to December 2014, and was made shortly after Russian president Vladimir Putin announced the cancellation of the South Stream gas pipeline during a visit to Turkey, blaming authorities in Sofia, in particular, for the project's failure.
Bulgaria had frozen work on the project under pressure from the EU, which opened an investigation prompted by concerns that the contract to build the onshore stretch of the pipeline was awarded in breach of EU public tender proceedings. The EU also repeatedly asked that the project be brought in line with Third energy package regulations, which ban gas traders from also owning pipeline infrastructure.
According to the proposal made by Borissov, Russia did not have to scrap South Stream's offshore part under the Black Sea. Gas pumped through this pipeline would reach the proposed gas hub in Bulgaria, from where it could be distributed to other European countries in compliance with EU rules.
However, Russia is now focusing on a re-directed version of the same project, under the name Turkish Stream, which is meant to deliver the same amounts of gas (63 billion cubic metres) to the Turkish-Greek border, as Moscow remains adamant in its desire to eliminate gas transit through Ukraine by 2019.
Greece has shown interest in joining a project to build a Turkish Stream extension into its territory, but it remains unclear whether Russia is willing to comply with EU regulations for third-party access to the pipeline, which would require setting aside half of the pipeline's capacity to other gas suppliers.
A similar extension to Gazprom's Nord Stream pipeline – Opal, which crosses Germany to link to the Czech gas grid – continues to operate at half capacity four years after its launch because it has not been given an EU exemption from third-party access rules.