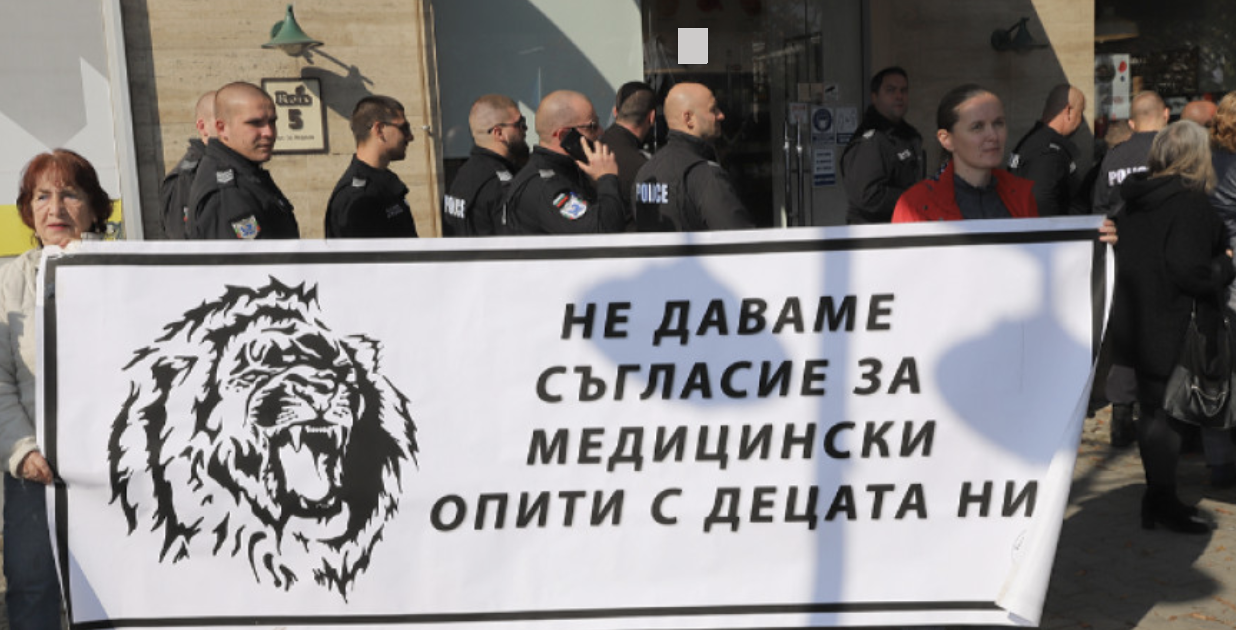 Medics from emergency centres across the country and Covid departments protested in front of the Health Ministry. They are demanding a 40% increase in their salaries and recognition of their work as the highest category in the pension plan, as well as a fairer distribution of additional payments to fight Covid -19, one of the protest organisers told BNR, Dr Ivo Georgiev from Vidin.
At the same time, a protest against the introduction of Covid green certificates was organised in the same place on 21 October. Protests and rallies against the introduction of green certificates were also held in front of the regional health inspectorates in Varna, Burgas and Veliko Tarnovo.
Acting Health Minister Stoicho Kacharov said during the briefing that green certificates will be abolished when the country enters the green zone
"The measures do not force people to get vaccinated. They reduce the risk of spreading the virus and only affect the activities explicitly mentioned in the order. They do not apply to the administration and churches," the minister said.
"If nothing is done, it will lead to a complete shutdown of the health system. We are forced to do so and it will be a huge irresponsibility not to take these measures. Because with them we are also protecting the people who are protesting and demanding our resignations," the minister added.
According to him, protests during the campaign period for parliament and the president against the measures are political./ibna