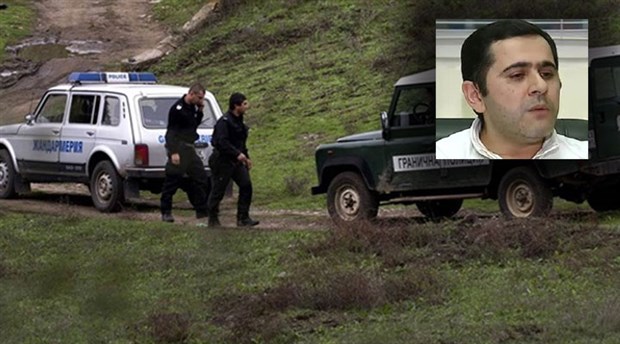 Sofia, August 11, 2016/ Independent Balkan News Agency
By Clive Leviev-Sawyer of The Sofia Globe
Bulgaria has deported Turkish business person Abdullah Büyük, who has alleged ties to anti-Erdoğan opposition leader and Muslim cleric Fethullah Gülen, to Turkey, but Bulgaria's Interior Minister has denied that this was the result of a "secret deal" between Sofia and Ankara.
Interior Minister Roumyana Buchvarova, speaking in a television interview on August 11, said that Büyük was expelled from Bulgaria because he lacked legal residence status.
Büyük had been the subject of an extradition request by Turkey, which alleges that he has a significant role in financing Gülen – who is alleged by Ankara to have masterminded the failed coup attempt against Turkish president Erdogan – but in March 2016, Sofia Appellate Court confirmed rejection of the extradition request.
The court found that Turkey had not provided sufficient evidence of the crimes it alleged he committed, including terrorism and money laundering.
Buchvarova said that Büyük had entered Bulgaria in February using documents that were invalid, according to the Interpol database.
She said that since April, he had remained in Bulgaria without making an attempt to regularise his residence status.
The fact that for six months, he had declined to settle his status in a foreign country was unacceptable, Buchvarova said.
The relevant Bulgarian services and authorities had stated the opinion that Büyük was a threat to national security.
Büyük had applied for political asylum in Bulgaria, but this had been refused by the commission at the President's office in charge of dealing with such applications, Buchvarova said.
She said that daily, people were detained for crossing the border illegally, and for anyone who declined to apply to settle their status after the necessary checks had been done, the same measures applied.
This step had been taken 30 times since the beginning of the year, Buchvarova said, emphasising that Büyük was expelled as someone without proper documents, not in connection with a criminal conviction.
She denied media reports of a secret deal, after some reports suggested that Büyük had been handed over in return for Turkey handing to Bulgaria a Turkish citizen alleged to have run over and killed two motorists in Bulgaria. The person in question was the subject of a European Arrest Warrant, and had a registered address in Germany, not in Turkey, Buchvarova said.
The statements by Buchvarova contradict claims that Turkish foreign minister Mevlut Cavusoglu that Büyük would be extradited – even though Ankara had not lodged a fresh extradition request.
Cavusoglu said that Büyük's extradition to Turkey was being prepared after the Bulgarian Presidency refused the Turkish business person's application for asylum.