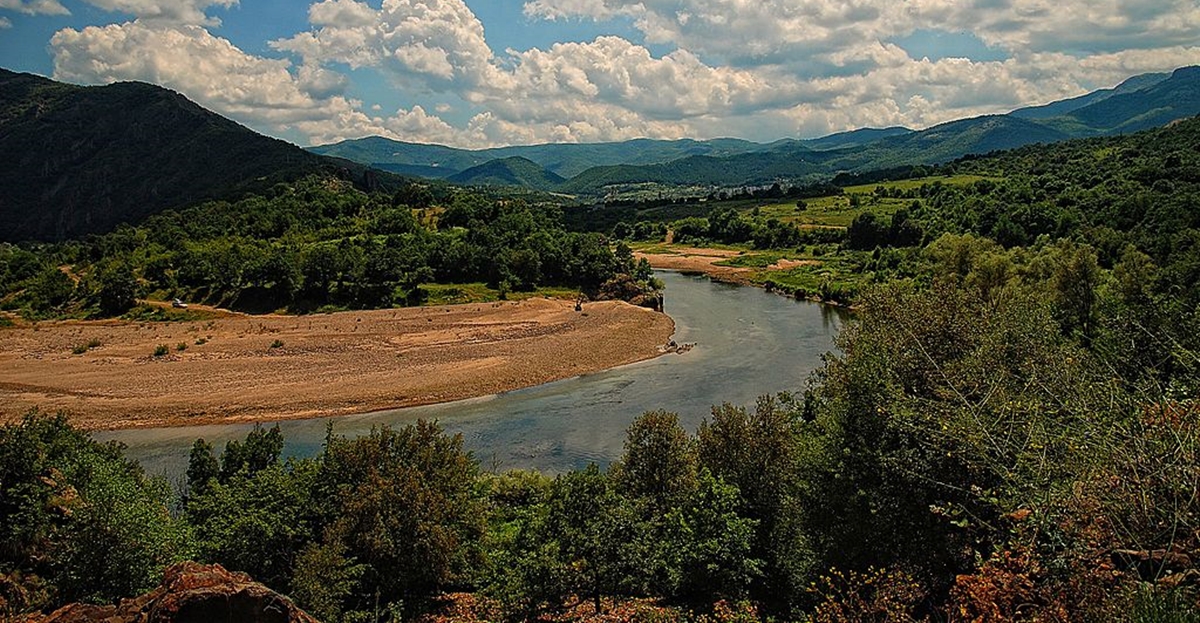 Bulgaria and Greece are launching a European Union-funded project to jointly deal with flood risks in districts adjoining the countries' border area.
The project will be carried out by five Bulgarian and two Greek organisations, the leading partner being Bulgaria's fire safety and population protection directorate-general, Bulgaria's Interior Ministry said.
The project will cover the regions of Blagoevgrad, Smolyan, Kurdzhali and Haskovo in Bulgaria and Thessaloniki, Serres, Drama, Kavala, Xanthi, Rodopi and Evros in Greece.
The idea of the project is to solve common problems in the cross-border region by mobilising the efforts, knowledge and capacity of the institutions on both sides of the border, the Interior Ministry statement said.
Bulgarian and Greek experts said that this region is highly vulnerable to climate change and the negative consequences of this, with the flood risk being significantly increased.
The main focus of the project is on cross-border rivers – the Struma, Mesta, Arda and Maritsa.
Analysis had shown that the population in the area vulnerable to being affected by floods was 175 000 people, the ministry said.
The project, worth more than 4.4 million euro, provides for the development of strategies for flood prevention and response, for pilot testing of strategies, as well as for the preparation of roadmaps containing responsibilities, relationships and communication between the responsible institutions.
Provision also is made for off-road vehicles, special equipment, and inflatable dikes.
Software will be purchased to perform a simulation of prevention, preparedness, response and recovery actions in case of floods.
The seven partner organizations will develop tools for collecting primary information, analysis and assessments needed to monitor climate data and create relevant digital models. An early warning system is also planned.
Within the next three years, a joint training centre will be built and equipped in the Blagoevgrad area, as well as a training ground, which will be located in a suitable area along the Struma River.
The envisaged project activities are expected to be completed in 2022, the Interior Ministry said./ibna
(Photo of the Arda River: Anna Vassileva)