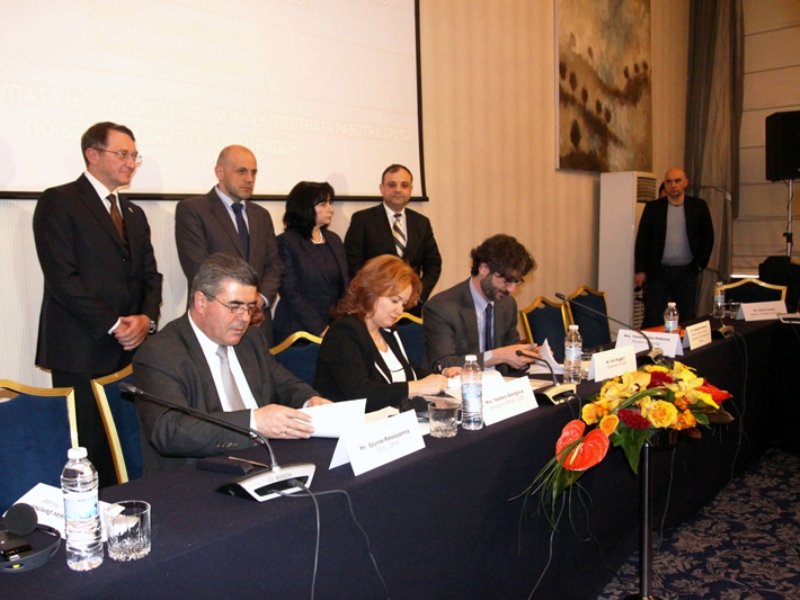 Sofia, April 23, 2015/ Independent Balkan News Agency
By Clive Leviev-Sawyer of The Sofia Globe
Bulgaria, Greece and Romania have agreed the terms to build a "vertical gas corridor" of gas pipeline interconnectors. The memorandum of understanding was signed after the first meeting of a working group that included Bulgarian Energy Minister Temenouzhka Petkova, her Greek counterpart Panagiotis Lafazanis and Romanian deputy energy minister Adrian Albulescu, held in Sofia on April 22.
A final investment decision on the project was expected to be made in late-May, Petkova said after the signing.
Work on Bulgaria's much-delayed gas interconnector to Greece could start in March 2016, and Bulgaria has already applied EU funding, hoping to secure the 220 million euro needed for the pipeline, she said.
Should Bulgaria's application be denied, Sofia could apply for funding under the 300 billion euro investment plan put forth by European Commission president Jean-Claude Juncker, Bulgaria's Deputy Prime Minister in charge of EU Funds, Tomislav Donchev, said.
The interconnector with Greece is one of the key elements of Bulgaria's strategy to diversify energy sources and reduce reliance on gas imports from Russia, which now account for more than 80 per cent of domestic consumption. It  would serve as the final leg of a network of pipelines pumping Azeri gas from the Shah Deniz field into Europe – Bulgaria has already agreed to buy at least one billion cubic metres of gas from Azerbajan, but currently lacks the necessary infrastructure to ship it in.
Petkova said that the plan envisioned that the interconnector with Greece would go into operation in the second half of 2018. Production on the Shah Deniz field is due to start in 2018, with shipments of gas to Europe scheduled to begin the following year.
Construction on Bulgaria's interconnector with Romania, meanwhile, was underway and Petkova said she was hopeful that it would be completed by the end of the year. Work has been delayed by a tender to pick a new contractor, whose task would be to repair the damage sustained by the pipeline.
Going forward, the officials agreed to hold ministerial meetings to discuss co-operation in the gas sector as part of the "vertical gas corridor" undertaking twice a year, with an additional three meetings a year held at expert level.
(Photo: Bulgarian Energy Ministry)